Armalite Opens Custom Gun Smith Shop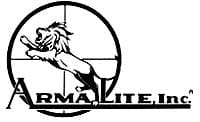 Geneseo, IL – -(Ammoland.com)- New for 2011,  ArmaLite is pleased to announce it has a new custom gunsmithing shop. It's called the Premier Services Division.
As an introductory offer, ArmaLite's Premier Services Division is offering a special deal on the SPR MOD Carbine Upgrade Kit to AmmoLand readers.
Buy our SPR Mod Kit and get FREE instalation from our Premier Gun Services Division.
Go to http://tiny.cc/w4vj9 for details.
About:
ArmaLite has one of the broadest product lines in the firearms industry. We manufacture and sell semiautomatic rifles in a variety of calibers including 5.56mm and 7.62mm, long range super-accurate bolt action rifles in calibers including .308 Winchester, .300 Winchester Magnum, .338 Lapua, and 50 BMG, and classic 9mm pistols.Visit: www.armalite.com