Cobras, Knives & Mark Walters This Week on American Trigger Sports Network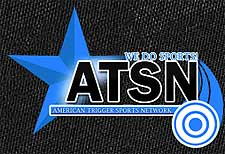 Ventura, CA –-(Ammoland.com)- Hunter and Tracker killed by Buffalo.
Barbara Crown reports on hunter attacked by a Spitting Cobra while in tent.
Arizona approves knife owners' dream, David Codrea reports.
Mark Walters discusses a stalking victim who tracks down her own stalker without police.
"Lunch Time" interviews from NSCA Shooters at Nationals, CA State IDPA Championship Part 1 and Hero's Challenge Part 1, from Las Vegas, a two-day Military and LE use of simunitions.
Click here to see recent video: www.atsn.tv
James B. Towle
Host
American Trigger Sports Network
www.atsn.tv
About:
ATSN was born from the already popular Radio series, "Trigger Sports Radio" which was broadcast nationwide, and hosted by James B. Towle. James wanted to bring the world of Trigger Sports to a whole new level by introducing video clips and LIVE coverage from shooting events on the Trigger Sports LIVE! weekly show. ATSN is set to be the leader in your trigger sports news, and now we are broadcasting around the world! Visit: www.atsn.tv