Court Rules Against Anti's Stay of Bear Season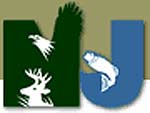 Trenton, NJ –-(Ammoland.com)- The NJ DEP has announced that a state Appellate Division Court today dismissed a legal challenge to the Comprehensive Black Bear Management Policy (CBBMP), clearing the way for a week-long bear hunt that will take place in Northwest New Jersey starting on Monday.
A two-judge panel rejected a request for an injunction made by the New Jersey Animal Protection League and the Bear Education and Resource Group to prevent the State's first black bear hunt since 2005.
"The facts and science are clear," said DEP Commissioner Bob Martin. "There are a growing number of black bears in New Jersey and a resultant increase in public complaints about bear and human encounters. This is clearly a public safety issue that requires responsible action by DEP and the Fish and Game Council."
"Hunting is the only proven and most cost-effective method of wildlife population control, one that is utilized successfully by other states," said Commissioner Martin.

"But understand that hunting is just one facet of our comprehensive black bear policy which also includes many other important measures designed to deal with the black bear issue."
The CBBMP includes a common sense mix of bear management tools, including public education, research, bear habitat analysis and protection, non-lethal bear management techniques and enhanced efforts to keep human food sources, especially household trash, away from bears to limit bear-human encounters.
The two animal rights organizations sought a court order to stay the bear hunt. That legal request came a week after Commissioner Martin issued a letter that also denied their stay request for a hunt that is scheduled for a seven-county region, including parts of Sussex, Warren, Hunterdon, Passaic, Morris, Somerset and Bergen counties.
The bear population just in northwestern New Jersey has grown from 500 bears in 1992 to more than 3,400 bears today, and there are an uncounted number of bears that have now been encountered in all 21 New Jersey counties.
Although bear related complaints vary from year to year due to environmental factors, serious bear incidents have increased commensurate with the black bear population, up by 96 percent from 2006 through 2009, according to DEP wildlife officials. There have been 233 serious Category One encounters with aggressive black bears so far this year, an issue that requires action by the DEP to provide relief to residents in areas of the state with the densest bear population.
Since the 1980s, New Jersey's black bear population has been increasing and expanding southward and eastward from forested areas of northwestern New Jersey. There have been increased sightings of bears this year in many suburban towns and urban areas, where black bears have not been previously been encountered.
The Fish and Game Council in July adopted the CBBMP, which includes a black bear hunting season, to deal with an overpopulation of bears and problems they are causing. The Council cited increasing damage to personal property and threats to public safety as key reasons for its vote.
The black bear hunt is scheduled to run concurrent with the six-day firearm deer hunting season, December 6-11. It will be held in portions of a 1,000 square-mile area north of Route 78 and west of Route 287 in Morris, Sussex, Warren, Passaic, Hunterdon, Bergen and Somerset counties.
To view the court's decision visit: http://www.judiciary.state.nj.us/bearcase.pdf
To review the State's Comprehensive Black Bear Management Policy, visit: http://www.nj.gov/dep/fgw/bearpolicy10.htm
To view specific rules and requirements for the black bear hunt, visit: http://www.state.nj.us/dep/fgw/bearseas10.htm