Do-It-Yourself Deer Processing
By J. Wayne Fears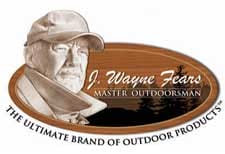 Pottstown PA –-(Ammoland.com)- If you take a deer this season, don't miss out on some of the most-delicious meat ever.
Researchers have proved that venison, a heart-friendly meat, contains fewer calories than the same size serving of chicken or turkey and one-half the calories of ham or ground chuck.
Venison also has more protein than freshwater or saltwater fish and one-tenth as many fat grams as ground chuck.
A rich source of trace minerals, including calcium, magnesium, zinc, potassium, phosphorus and iron, venison has a cholesterol content comparable to chicken and turkey.
To process your venison yourself:
Have your equipment ready. Always carry: a deer drag; a sharp knife like the Pro Tool Hunt Utility Knife, made of 3/16-inch-thick carbon steel and featuring a finger grip below and scalloped thumb grooves above, that gives me a secure grip and ultimate maneuverability for field dressing; gloves; and Hunter's Specialties' Wild Gamekeeper Spray, which helps prevent the growth of bacteria by lowering the pH on the surface of the animal, creating an acid base where bacteria can't grow in your daypack.
Look for a hill or a log that you can drag your deer to as soon as you recover it. Put the deer's head up and the body down to make field dressing easier. Gravity will help the entrails to come out easier.
Use a Hunter's Specialties' Butt Out Tool, a product that disconnects the deer's anal alimentary canal easily.
Wear field dressing gloves to open the deer's cavity and remove the entrails.
Don't wash the open cavity with water, even after removing the entrails. Use Wild Gamekeeper Spray, and coat the cavity with it.
Hang the deer in a cooler or the outdoors, if the area has below-40-degree temperatures for 2-3 days. Then the animal can cool-down and age, which will mean better-tasting meat.
Remove the hide, and cut-up the meat.
Use a very-sharp, clean knife like the compact, perfectly-balanced Pro Tool Hunt Utility Knife and a saw to separate the meat.
Cut away all fat, connective tissue and gristle before packaging the meat for the freezer to ensure the very-best-tasting venison when you prepare it later.
Allow cuts of venison to unthaw in the refrigerator in heavily-salted water after removing the meat from the freezer for 24 – 48 hours. Be sure to wash all the salt off before preparing venison to eat.
In my new "Deer Hunter's & Land Manager's Pocket Reference" book that will be available in a few weeks at www.protoolindustries.net, there's a full chapter on how to clean and quarter your deer besides an abundance of vital information about deer. At the Pro Tool Industries website, you'll also find my book, "How to Make Jerky and Pemmican" and free venison recipes.