Federal Court Of Appeals Ruling Deals Blow To Wildlife Conservation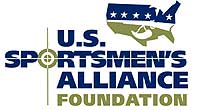 Columbus, OH –-(Ammoland.com)- The Ninth Circuit Court of Appeals has overturned a lower court ruling which protected active wildlife conservation efforts on National Wildlife Refuge lands.
In 2007, environmental groups filed a lawsuit against the U.S. Fish and Wildlife Service (FWS) after the FWS had restored wildlife watering devices within the Kofa National Wildlife Refuge in Arizona on lands designated as "wilderness areas." The watering devices are critical to the survival of bighorn sheep and other desert species.
The groups' lawsuit claimed that the Wilderness Act prohibited the FWS from constructing the watering devices because the Act required that wilderness areas be left totally unaffected by human activities.
The Service, U.S. Sportsmen's Alliance Foundation (USSAF), and a host of other conservation groups argued that the wilderness designation within the Refuge did not prohibit the FWS from engaging in active wildlife conservation efforts. Overall, the USSAF argued that the Refuge was required to be managed to conserve wildlife pursuant to the National Wildlife Refuge System Improvement Act, even on lands designated as wilderness areas.
In 2008, Judge Mary H. Murguia of the U.S. District Court for Arizona sided with the FWS and USSAF and found that the Wilderness Act did not prohibit active wildlife management in the Kofa areas.
By a 2 to 1 vote, the Ninth Circuit Court of Appeals overturned that decision. The Court found that the FWS could not construct or maintain watering devices unless it found that devices were "necessary" for bighorn sheep conservation. It also found that the FWS could not show that the devices were "necessary" for sheep conservation until the FWS showed first that banning hunting, banning sheep translocations, controlling mountain lions, and restricting other forms of human visitation would not sufficiently conserve the sheep.
"This is truly a misguided and unfortunate ruling by the Ninth Circuit," said Bud Pidgeon, USSAF president and CEO. "Precedent from this lawsuit could severely handicap the FWS's wildlife conservation efforts in the future."
In light of the recent decision, the USSAF will be examining all remaining options to minimize the effects of the Ninth Circuit's ruling.
Joining the USSAF in the lawsuit were several other conservation groups including: Arizona Desert Bighorn Sheep Society, Arizona Deer Association, Arizona Antelope Foundation, Wild Sheep Foundaton, Yuma Valley Rod & Gun Club, Safari Club International and the National Rifle Association.
About:
The U.S. Sportsmen's Alliance is a national association of sportsmen and sportsmen's organizations that protects the rights of hunters, anglers and trappers in the courts, legislatures, at the ballot, in Congress and through public education programs. Visit www.ussportsmen.org.