Firearms Instructor Course at the ISRA Range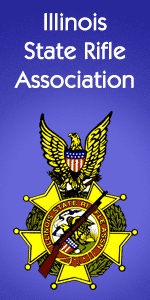 Illinois –-(Ammoland.com)- Next Week at the ISRA Range near Kankakee, Dec 13-17, 2010:
TCTI Semi-Auto Firearms Instructor Course
This is a 5-day Firearms Instructor Course designed to educate attendees as instructors in training with the semi-automatic pistol. Classroom time, lectures and range training will be included in the 40-hour program.
This course is designed with instructor development as the primary focus for the firearms instructor. Classroom training familiarizes personnel with a suggested course format for pistol training.
Training suitable for instructors for the Chicago Firearms Permit.
Featuring instructors from the Total Control Training Institute & Defensive Tactics Excellence League
Download the flyer for more info!
About:
The ISRA is the state's leading advocate of safe, lawful and responsible firearms ownership. Since 1903, the ISRA has represented the interests of over 1.5 million law-abiding Illinois firearm owners Visit: www.isra.org