Highlights from 2010 This Week on American Trigger Sports Network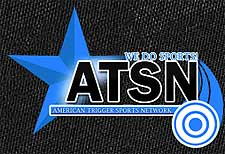 Ventura, CA –-(Ammoland.com)- Highlights from 2010 on Trigger Sports LIVE! Episode 104.
Featured Guests include George Digweed, Kim Rhode, Massad Ayoob, Todd Bender and Derek Hurt plus highlights from our weekly contributing guests, Rachel Parsons, Barbara Crown, David Codrea and Mark Walters.
Shooters in action at the US Open, No. Am. FITASC, Tri-Tip Pistol Match, SYValley Bow Club, Appleseed, plus Brad Kidd, Jr HOA and more…
Thanks for a great year and we'll see you next week with a new Episode to start our Third Season.
All this, and more, at www.atsn.tv – The #1 Network for Trigger Sports! On your computer, 24/7, when YOU want to see it!
Event DVD's available from the ATSN.tv store.
Happy New Year!
Click here to see recent video: www.atsn.tv
James B. Towle
Host
American Trigger Sports Network
www.atsn.tv
About:
ATSN was born from the already popular Radio series, "Trigger Sports Radio" which was broadcast nationwide, and hosted by James B. Towle. James wanted to bring the world of Trigger Sports to a whole new level by introducing video clips and LIVE coverage from shooting events on the Trigger Sports LIVE! weekly show. ATSN is set to be the leader in your trigger sports news, and now we are broadcasting around the world! Visit: www.atsn.tv