Johnston County NC Anti-Gun Ordinance – Act Now
This would include BB and pellet guns..paintball and airsoft?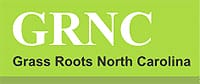 North Carolina –-(Ammoland.com)- Johnston County, NC commissioners are considering an ordinance to ban shooting of any kind of projectile within 600 feet of a dwelling. This would include BB and pellet guns.
Upon questioning, county officials admitted that this would even include bows and arrows.
Aren't you happy that these officials want to protect you from yourselves!
Once again our elected officials seem to be mistaking themselves for our mothers. It is time to remind them.
Well, the good news is that when this last came up for a vote it was tied 4 to 4 and was shelved. Now you will have a chance to put in your opinions.
The Johnston County Board of Commissioners will hold public hearings on Monday, January 3, 2011, in the Commissioners' meeting room, Johnston County Courthouse Annex, Smithfield, NC 27577. These hearings will follow the Rezoning and Special Use Hearings and other regular business, which begin at 6:00 p.m.
IMMEDIATE ACTION REQUIRED
* Email AND call ALL Johnston County commissioners using this link: https://tiny.cc/ppdqj
* Attend the meeting on Jan. 3 at 6:00 p.m. Let's do our best to pack the room at 207 East Johnston Street in Smithfield.
About:
Grass Roots North Carolina/Forum for Firearms Education is a non-profit, all volunteer organization devoted to educating the public about trends which abridge the freedoms guaranteed by the Bill of Rights, and engaging in grass roots activism to preserve those freedoms. Formed in 1994 to conduct a highly successful rally for the Second Amendment, GRNC has gone on to conduct projects like "Remember in November: A Gun Owner's Guide to Voting," bringing concealed carry to North Carolina. Visit:www.grnc.org