Michigan's Kirtland's Warbler Continues to Exceed Recovery Goal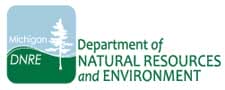 Michigan –-(Ammoland.com)- The Michigan Department of Natural Resources and Environment today released annual survey information indicating the state's population of the endangered Kirtland's warbler remains steady.
Biologists, researchers and volunteers in Michigan observed 1,733 singing males during the official 2010 survey period. The population has not increased or decreased by more than 5 percent since 2007. The lowest numbers were recorded in 1974 and 1987, when only 167 singing males were found. The highest numbers were in 2009 when 1,813 males were observed.
The Kirtland's warbler survey is conducted each year during the second and third weeks of June when the birds are establishing their nesting territories. Warblers are detected by listening for their songs. The songs can be heard at distances up to one-quarter mile, providing an excellent way to detect the birds with minimum disturbance. Only the males sing, so estimates of breeding population size are obtained by doubling the number of singing males recorded, based on the assumption that each male has a mate in its territory.
The 2010 survey was a joint effort by the DNRE, U.S. Forest Service, U.S. Fish and Wildlife Service, Michigan Department of Veterans and Military Affairs, Michigan Audubon Society, and citizen volunteers.
This year, singing males (numbers in parentheses) were found in 11 Northern Lower Peninsula counties: Alcona (178), Clare (99), Crawford (288), Iosco (167), Kalkaska (60), Montmorency (28), Ogemaw (552), Oscoda (256), Otsego (24), Presque Isle (6), and Roscommon (41). Surveyors identified 29 singing males in five Upper Peninsula counties: Baraga (3), Chippewa (15), Delta (7), Marquette (5), and Schoolcraft (4). Twenty-six additional singing males were observed outside Michigan: 23 in Wisconsin and three in Ontario.
As the amount of habitat has stabilized, the population of warblers has stabilized in the core of the range: northern Michigan's jack pine barrens ecosystem. The warblers nest on the ground and typically select nesting sites in stands of jack pine between four and 20 years old. Historically, these stands of young jack pine were created by natural wildfires that frequently swept through northern Michigan. Modern fire suppression programs altered this natural process, reducing Kirtland's warbler habitat. The result was that the population of Kirtland's warblers declined to the point that they were listed as endangered.
To mimic the effects of wildfire and ensure the future Kirtland's warblers, the DNRE and its partners manage the forests through a combination of clear-cutting, burning, seeding, and replanting that promotes habitat for many species, including deer, snowshoe hare, other warbler species, and rare plants, in addition to Kirtland warblers. Because large prescribed fires are neither safe nor economical in northern Michigan, approximately 3,000 acres of jack pine trees are harvested and then planted annually on state and federal lands. This use of public lands creates jobs, provides habitat wildlife, and brings to northern Michigan birders and hunters from across the state and around the world.
"The recovery goal for Kirtland's warblers is 1,000 singing males, and the population has stabilized at nearly twice that number," said DNRE Endangered Species Coordinator Chris Hoving. "We are working with our federal partners to secure habitat plans for the future and remove the species from state and federal endangered species lists."
Elaine Carlson, DNRE wildlife biologist, emphasized how the habitat management program has produced benefits that extend well beyond the recovery of a single species. "In addition to generating habitat for the Kirtland's warbler, the jack pine forests that we plant provide valuable timber products as well as habitat for a variety of plants, songbirds, game animals and other wildlife," Carlson said.
For more information on the Kirtland's warbler, contact the DNRE Wildlife Division, Natural Heritage Program, Box 30444, Lansing, MI 48909, or visit the DNRE website: www.michigan.gov/dnre.
The Department of Natural Resources and Environment is committed to the conservation, protection, management, and accessible use and enjoyment of the state's environment, natural resources and related economic interests for current and future generations. For more information, go to www.michigan.gov/dnre.
** Image by Mike McDowell of www.birddigiscoper.com Mike is an active birder recording the avifauna of Pheasant Branch Conservancy in Middleton for the past 15 years. He created Birds of Pheasant Branch Conservancy, a monthly bird checklist. He regularly leads Madison Audubon Society field trips to Pheasant Branch. He is an expert on nature photography and digiscoping and works at Eagle Optics.