Louisiana's Historic Conservation Magazine Goes Digital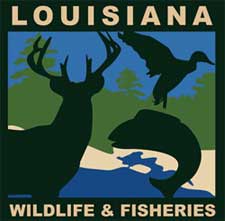 Louisiana –(Ammoland.com)- The first online magazine for the Louisiana Department of Wildlife and Fisheries (LDWF) was launched on Tues, Dec. 7, opening the gateway for global exposure to the well-known and historical document, Louisiana Conservationist magazine (LCM).
As with many traditional publications these days, the LCM ceased printed publication in Spring 2010 with plans to launch an electronic version in the summer.
The Deepwater Horizon oil spill, however, postponed the magazine's new electronic format, consuming LDWF staff's time during the summer.
Now, just in time to finish out 2010 the Louisiana Conservationist is available again in a web page format viewable in any browser www.louisianaconservationist.org or in a book format featuring the familiar magazine-style layout. www.louisianaconservationist.org/current
Each issue will contain the same great stories and photography that was the hallmark of the printed magazine. Articles in this first online issue include details on LDWF's efforts throughout the recent oil spill disaster, great gun cleaning tips and recipes from the 2010 Louisiana Seafood Cook-Off in New Orleans.
Links to related web sites, department videos, and photographs are scattered throughout the magazine along with all the popular social networking tools. The new site also offers the option to create a username, allowing for access to comments and notification of upcoming editions.
"We are excited about this new venture for the Conservationist," commented LDWF Secretary Robert Barham, "Moving forward with an online version invites the entire world to step inside and see our great state from a closer view."
First printed in 1926, Louisiana Conservationist magazine was created to keep Louisiana citizens informed and educated on fish and game regulations and conservation programs. It has survived through the generations, evolving and changing with the world. Today its legacy continues, moving forward with the electronic age.
For more information contact Marianne Burke, Public Information Director at [email protected] 225-765-2917.