Michigan DNRE Hosts Fifth Annual State Virtual Archery Tournament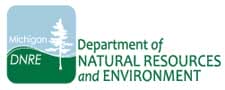 Michigan –-(Ammoland.com)- The Department of Natural Resources and Environment is now accepting online registration for Michigan's fifth annual State Virtual Archery Tournament.
The tournament, for students enrolled at schools participating in the National Archery in the Schools Program (NASP), will take place Feb. 1 through March 6, 2011. However, the registration deadline is Jan. 31, 2011.
To register for the state virtual tournament please go to www.nasptournaments.org and click on Michigan and Log In to register. The 2011 State Virtual Tournament guidelines can be found at www.michigan.gov/dnrarchery.
Teams will be separated by grade level division (4-6, 7-8 and 9-12) and must be comprised of 16 to 24 students with at least five team members of the opposite gender. Schools unable to field a team will be permitted to register students to compete individually.
Team and individual tournament champions will be awarded trophies, medals and other prizes thanks to the generous donations of several archery manufacturers and the National Wild Turkey Federation.
Teams who place first or who obtain a qualifying score as well as individual male and female archers placing in the top five places per division will be invited to participate in the NASP National Tournament. The National tournament will be held May 13-14 in Louisville, Ky. and teams and individuals will be competing for many prizes, including college scholarships.
For more information, contact Mary Emmons at (517) 241-9477; e-mail [email protected] , or visit the DNR the website at www.michigan.gov/dnrarchery .
The DNRE is committed to the conservation, protection, management, and accessible use and enjoyment of the state's environment, natural resources, and related economic interests for current and future generations. To learn more, go to www.michigan.gov/dnre.