Monadnock Autolock Defender Baton Now Available In A Kit
New Design Update and Now Offered with Baton and Holder in One Easy Package.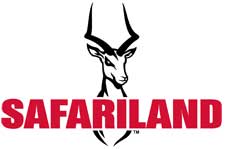 JACKSONVILLE, Florida –-(Ammoland.com)- JACKSONVILLE, Fla. – Safariland, a BAE Systems line of business, announced today the introduction of the AutoLock Defender Baton Kit, containing both the baton and a specially designed holder for this knuckle guard-style baton.
Three kits are offered which include the 22" Defender baton and a holder, either in plain or basketweave black leather, or ballistic weave nylon.
Also, new on the AutoLock Defender baton is an update to its distinctive handle design. The design of the polymer handle has been tooled for a smooth grip without finger grooves to allow for a wide variety of hand sizes and grip styles to fit comfortably.
The holder for the Defender features a wraparound snap closure to hold the baton securely in place, and a one-way snap closed bottom design that can be opened for reholstering the baton extended.
The Defender baton shields the user's gun hand from hostile strikes with a guard that fits over the knuckles. The guard helps keep the baton firmly gripped during blocking, striking and jabbing techniques and can be used with gloved or bare hands. Like the traditional AutoLock® batons, the AutoLock® Defender has a patented cam ball bearing and locking mechanism that helps ensure the baton stays locked open during blocking, striking and jabbing techniques and closes with a push of a button.
The Defender Kit is available with the 22" length baton in black chrome finish with a textured grip, and Power Safety Tip with either the ballistic weave nylon (3061), plain black (3063), or basketweave black (3064) holder. Available now with an MSRP of $165.00. AutoLock Defender batons and holders are also still available separately.
All Monadnock products carry a lifetime repair or replacement guarantee, and are subjected to rigorous quality control programs before they are released.
For more information about Monadnock, please visit www.batons.com.

About Safariland
Safariland, LLC is a premier provider of law enforcement and security products and services, delivering a full-range of customer-specific solutions. Offering many of the world's most recognizable branded products in the public safety market, Safariland is committed to saving lives. For more information about Safariland and its body armor products, as well as information on the new NIJ-06 standard, please visit www.safariland.com.

About BAE Systems
BAE Systems is a global defense, security and aerospace company with approximately 107,000 employees worldwide. The Company delivers a full range of products and services for air, land and naval forces, as well as advanced electronics, security, information technology solutions and customer support services. In 2009 BAE Systems reported sales of £22.4 billion (US$ 36.2 billion).