Muzzleloader Deer Hunting Season Opens in Much of Michigan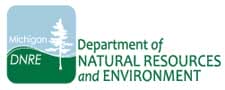 Michigan –-(Ammoland.com)- The Department of Natural Resources and Environment reminds hunters that muzzleloader season for deer opens Friday in the Zone 1 (Upper Peninsula) and Zone 3 (southern Michigan) Friday.
The season runs for 10 days in the U.P. and 17 days in southern Michigan.
Hunters must possess appropriate license tags – firearms license or combination license tags to take an antlered buck, or antlerless deer licenses to take antlerless deer.
Muzzleoading season in Zone 2 (northern Lower Peninsula) runs from Dec. 10-19.
For information about hunting in Michigan, including regulations, season dates and bag limits, go to www.michigan.gov/hunting.
The DNRE is committed to the conservation, protection, management and accessible use of the state's environment, natural resources and related economic interests for current and future generations. For more information, go to www.michigan.gov/dnre.