New Mexico 2011-12 Big Game Hunting & Trapping Rules Now Available Online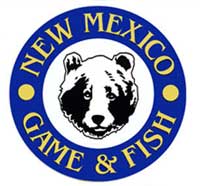 SANTA FE, NM –-(Ammoland.com)- The New Mexico Department of Game and Fish has just published the new Big Game and Trapper Rules and Information Booklet for 2011-2012.
It is available online now at www.wildlife.state.nm.us.
Printed versions will be available by Jan. 1 at license vendors across the state and any of the Department's five offices.
New information for the 2011-2012 hunting season includes:
Feb. 2 is the deadline to apply for oryx draw licenses, oryx population management hunts, bear WMA permits and turkey draw permits.
March 28 is the deadline to apply for public deer, elk, pronghorn antelope, ibex, Barbary sheep, javelina, bighorn sheep draw licenses and all population management hunts except oryx.
Application fees have been reduced to $8 for residents and $20 for nonresidents.
All Antelope Management Units (AMUs) have been replaced with Game Management Units (GMUs).
Hunts for bighorn ewes (females) will be held in the Latir Mountains.
Legal shooting hours have been increased to 1/2 hour before sunrise to 1/2 hour after sunset for all big game and turkey hunts.
Online applications will be available after Jan. 5.