N.J. Governor Chris Christie Commutes Innocent Gun Owner's Prison Sentence
NRA Hails Decision, Calls for Real Reform.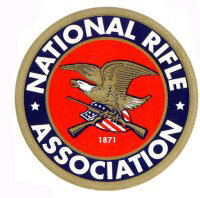 Fairfax, Va--(Ammoland.com)- The National Rifle Association praised New Jersey Governor Chris Christie for commuting the prison sentence of Brian Aitken—a gun owner who was arrested, convicted and imprisoned for illegal possession of firearms, even though he had made every effort to comply with New Jersey's restrictive and confusing laws.
The NRA Civil Rights Defense Fund supported Mr. Aitken's case.
"On behalf of the 4 million members of the National Rifle Association of America, I would like to thank Governor Christie for freeing Brian Aitken in time to spend the holiday with his family," said Chris W. Cox, executive director of the NRA Institute for Legislative Action.
Mr. Aitken was convicted last year of illegal possession of firearms, following a trial in which the judge refused to let the jury hear about exceptions in the law that allow possession of firearms without a license, while moving to a new residence. Mr. Aitken was sentenced to a seven-year prison term even though he had lawfully purchased and owned the firearms.
"While Governor Christie's grant of clemency was absolutely the right thing to do, Brian Aitken's case is just one example of how New Jersey's ridiculous gun laws turn law-abiding gun owners into criminals," added Cox. "There is a serious need to reform New Jersey's gun laws so that the full weight of the state's law enforcement and legal system falls squarely on the shoulders of criminals, not on people like Brian Aitken."
Established in 1871, the National Rifle Association is America's oldest civil rights and sportsmen's group. Four million members strong, NRA continues its mission to uphold Second Amendment rights and to advocate enforcement of existing laws against violent offenders to reduce crime. The Association remains the nation's leader in firearm education and training for law-abiding gun owners, law enforcement and the military.