PETA Targets Palin – Offers "Help" to Cash Strapped State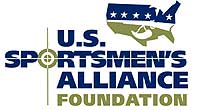 Columbus, OH –-(Ammoland.com)- Leave it to PETA to go for a headline by going after a celebrity that happens to hunt.
In this case it aimed at former Alaska Governor and Republican vice Presidential candidate, Sarah Palin.
Meanwhile, PETA also offered to "help" cash strapped Kansas. Needless to say, there were strings attached to the offer.
First, PETA issued a scathing press statement after the airing of a recent episode of Sarah Palin's new reality show entitled Sarah Palin's Alaska. The episode followed Palin as she hunted caribou in her home state.
The statement from PETA Vice President Dan Mathews, said:
"Sarah seems to think that resorting to violence and blood and guts may lure people into watching her boring show, but the ratings remain as dead as the poor animals she shoots."
Governor Palin responded to the criticism preemptively. She issued a comment on her Facebook page saying,
"Tonight's hunting episode of Sarah Palin's Alaska 'controversial'? Really? Unless you've never worn leather shoes, sat upon a leather couch or eaten a piece of meat, save your condemnation of tonight's episode. I remain proudly intolerant of anti-hunting hypocrisy."
"It's great to see someone put PETA in their place," said Doug Jeanneret, U.S. Sportsmen's Alliance vice president of marketing. "Kudos to Sarah Palin for not caving in to pressure from these extreme animal rightists."
Switching gears, PETA also again offered "help" to a government facing tough economic times. This time the target was Kansas.
PETA has indicated it would pay rent to the state if Kansas builds a huge anti-fishing sign at the Miami State Fishing Lake in Fontana. The sign would depict a dog with a fish hook in its lip and say, "If You Wouldn't Do This to a Dog, Why Do It to a Fish?"
PETA got the clever idea when it learned that Kansas was looking to sell some of its assets in order to plug a $500 million budget shortfall. According to PETA Executive Vice President, Tracy Reiman, "Our proposal would help Kansas stave off the sale of valuable assets and help the fish in Miami State Fishing Lake live in peace."
Current Governor Mark Parkinson declined the offer.
Spokeswoman Amy Jordan Wooden was quoted in the media as saying, "Governor Parkinson appreciates the long-standing history and tradition of fishing in Kansas."
About:
The U.S. Sportsmen's Alliance is a national association of sportsmen and sportsmen's organizations that protects the rights of hunters, anglers and trappers in the courts, legislatures, at the ballot, in Congress and through public education programs. Visit www.ussportsmen.org.