State Sportsman Leaders Support Pro-Sportsmen Agenda at Annual Summit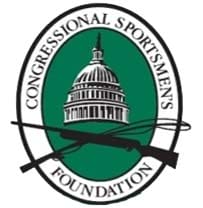 Washington, DC –-(Ammoland.com)-  State legislative leaders from across the nation gathered last week at the annual National Assembly of Sportsmen's Caucuses (NASC) Sportsman-Legislator Summit to discuss an ambitious agenda to address hunting, angling, trapping, and conservation issues in state capitals across the country.
The three-day summit of conservation, industry and state legislative leaders was held December 6th-9th at The Grand Hotel Marriot in Point Clear, Alabama. The theme for this year's meeting, "Yesterday's Heritage and Tomorrow's Promise," describes the mission of the NASC in building upon past successes to address the challenges of the future.
"State sportsmen's caucuses have made significant strides in the past few years, but this meeting and the issues discussed and debated provide a valuable foundation for our future efforts to promote and protect the interests of sportsmen and women in the halls of state government," said NASC Executive Council President, Rep. Mike Pitts of South Carolina.

"It is obvious from the level of support and participation of the hunting and fishing community, that everyone understands the significance of the NASC," said CSF States Director Bethany O'Donovan.  "Many of the most important decisions affecting our outdoor traditions are made by state legislators; the policies they craft, debate and enact will impact every single individual who spends time hunting, fishing, or trapping."
Alongside legislators in attendance were conservation and industry executives from across the nation as everyone participated in various panel discussions and presentations including: hydraulic fracturing for natural gas; aquatic nuisance species management; feral swine control; new challenges for the recreational saltwater angler; and media relations.
With 38 state legislative sportsmen's caucuses and over 2,000 state legislators united on the legislative front protecting and promoting hunting, fishing and fish and wildlife management, the NASC provides a vital link between state caucuses and the outdoor community.
"While there are 435 members of the U.S. House of Representatives and 100 members of the U.S. Senate, there are 7,342 state legislators and over 2,000 of them are affiliated with the various state sportsmen's caucuses that make up the NASC," said Congressional Sportsmen's Foundation President Jeff Crane. "This summit arms these state sportsmen's caucus members with valuable information to take back to their states and fight the good fight."
For the seventh consecutive year, the National Shooting Sports Foundation served as 2010 title sponsor. Altria and Safari Club International served as host sponsors. Dallas Safari Club and Sportsman Channel served as co-hosts.
Sponsors included: the Alabama Legislative Sportsmen's Foundation, American Sportfishing Association, Aquatic Ecosystem Restoration Foundation, Association of Fish & Wildlife Agencies, ATK Federal Premium, Buck Knives, Bull Moose Sportsmen's Alliance, Cabela's, California Outdoor Heritage Alliance, Center for Coastal Conservation, Chesapeake Energy, Coastal Conservation Association, Competitive Power Ventures, DowAgroSciences, ExxonMobil, International Game Fish Association, Miller Coors, National Ocean Industries Association, Pheasants Forever, Pope & Young Club, and Ruffed Grouse Society.
About:
The Congressional Sportsmen's Foundation celebrated its 20th anniversary in 2009. Throughout this time, CSF has maintained a singleness of purpose that has guided the organization to become the most respected and trusted hunting and fishing organization in the political arena. Visit: www.sportsmenslink.org