Two Texas Men Indicted for Conspiring to Buy Grenade Launcher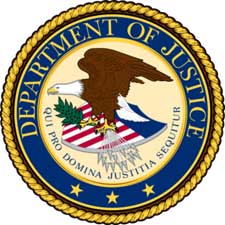 BIRMINGHAM –-(Ammoland.com)- A federal grand jury today indicted two Texas men for surreptitiously trying to buy an automatic grenade launcher, announced U.S. Attorney Joyce White Vance and ATF Special Agent in Charge Glenn Anderson.
The indictment filed in U.S. District Court charges ADAM EMMANUEL LEWIS, 27, and ANTONIO RODRIGUEZ-ARELLANO, 25, with conspiring to possess a machine gun that was not registered to either man in the National Firearms Registration and Transfer Record.
The men were attempting to buy an MK-19 fully automatic grenade launcher from an undercover agent with the federal Bureau of Alcohol, Tobacco, Firearms and Explosives, according to the indictment.
"The weapon these individuals sought to obtain is powerful and destructive. It is a dangerous and frightening scenario that anyone would seek to purchase an automatic grenade launcher outside the bounds of law," Vance said. "The ATF is to be commended for its diligent work that prevented such a destructive weapon from being bought secretly and potentially used criminally," she said.
"Lewis and Rodriguez-Arellano were looking for a low-key purchase of an illegal grenade launcher, plain and simple," Anderson said. "Fortunately, this investigation stopped that from happening. Firearm trafficking cases like this one prevent violence, save lives and keep illegal weapons off the street," he said.
According to the indictment, LEWIS' and RODGRIGUEZ-ARELLANO's attempts to buy the grenade launcher developed as follows: LEWIS contacted an ATF confidential informant on Nov. 29 to arrange the purchase of an unregistered automatic grenade launcher. On Dec. 3, both LEWIS and RODGRIGUEZ-ARELLANO traveled from Texas to Cullman in an attempt to buy the weapon. In subsequent phone calls from Dec. 3 to Dec. 15, LEWIS and RODRIGUEZ-ARELLANO negotiated the payment and logistics for buying the grenade launcher with an undercover ATF agent.
On Dec. 15, RODRIGUEZ-ARELLANO traveled from Texas to Leeds, where he paid the undercover agent about $24,000 for the MK-19 automatic grenade launcher, according to the indictment.
RODRIGUEZ-ARELLANO and LEWIS both were arrested Dec. 15. RODRIGUEZ-ARELLANO was arrested in Leeds and LEWIS was arrested in Texas. The men could face a maximum penalty of five years in prison and a $250,000 fine.
The ATF investigated the case with assistance from the Cullman County Sheriff's Department Narcotics Enforcement Team. Assistant U.S. Attorney Enid Dean Athanas is prosecuting the case.
Members of the public are reminded that an indictment contains only charges. A defendant is presumed innocent of the charges and it will be the government's burden to prove a defendant's guilt beyond a reasonable doubt at trial.