USFWS Announces Intention to Delist Western Great Lakes Wolves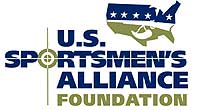 Columbus, OH –-(Ammoland.com)- Last week, the U.S. Fish and Wildlife Service (FWS) announced that, subject to receipt of further public comment, it intends to remove wolves in the Western Great Lakes region as a listed species under the Endangered Species Act (ESA).
Earlier this year, the U.S. Sportsmen's Alliance Foundation (USSAF) and several others began the delisting process by filing formal petitions seeking to delist wolves in the Western Great Lakes region. After the FWS failed to respond to the petitions, the USSAF and its supporters then sent a letter threatening legal action against the FWS if it did not start the delisting process. In September, the FWS started the delisting process citing the USSAF petition as well as other petitions.
The latest announcement came after U.S. Senator Amy Klobuchar (D-MN) called upon Secretary of the Interior Ken Salazar to expedite the delisting process for the Western Great Lakes wolves. Senator Klobuchar also indicated that she plans to introduce legislation as a backup option to ensure that delisting occurs.
In response, the FWS indicated that it will publish a new delisting proposal for the wolves by April 2011 and will wrap up the process by the end of 2011. In its press release, the FWS noted that "wolves continue to exceed recovery goals and are no longer threatened with extinction."
Removing wolves in the Western Great Lakes region from the Endangered Species List would allow wolves in Wisconsin, Minnesota, and Michigan to be managed by the states.
"We are encouraged by this recent announcement by the FWS," said Rob Sexton, U.S. Sportsmen's Alliance Foundation vice president of government affairs. "However, we must remain cautious as animal rights groups will surely try to derail the process."
Two previous efforts by FWS to delist the wolves were reversed as a result of lawsuits filed by animal rights groups. In both cases, the reversals dealt with technical legal issues. They did not overturn the findings by the FWS that wolves have met recovery plan objectives.
About:
The U.S. Sportsmen's Alliance is a national association of sportsmen and sportsmen's organizations that protects the rights of hunters, anglers and trappers in the courts, legislatures, at the ballot, in Congress and through public education programs. Visit www.ussportsmen.org.