Waterfowl Seasons Re-Open in Southern Michigan on Jan. 1 2011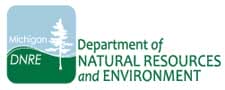 Michigan –-(Ammoland.com)- The Department of Natural Resources and Environment reminds waterfowl hunters that duck and goose seasons re-open in the South Zone Jan. 1, with a two-day duck season and a 30-day goose season, with some minor variations in specific goose management units.
The daily bag limit for ducks during the two-day late season is the same as during the rest of the season – six in total with no more than four mallards, of which only one may be a female, three wood ducks, two scaup, two pintails, two redheads, one black duck and one canvasback.
The daily bag limit for Canada geese is five, except in goose management units.
In the Tuscola-Huron and the Saginaw County goose management units, the daily bag limit is two. In the Allegan County Goose Management Unit, the daily bag limit is also two, but the season is Dec. 30 – Jan. 23.
Muskegon Wastewater Goose Management Unit is not open during the January season.
All usual waterfowl regulations apply. Hunters 16 years of age and older are reminded they must possess a federal migratory waterfowl stamp in addition to Michigan small game and waterfowl licenses.
For more information, visit www.michigan.gov/dnrhunting.
The DNRE is committed to the conservation, protection, management and accessible use of the state's environment, natural resources and related economic interests for current and future generations. To learn more, go to www.michigan.gov/dnre.