Wisconsin Hunters Have Until Close Of Business On Friday, December 10Th, To Apply For 2011 Spring Turkey Permits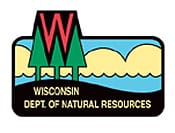 MADISON, WI –-(Ammoland.com)- Wild turkey and black bear hunters are reminded that they have until close of business this Friday, December 10th, to apply for available permits for the 2011 Spring Turkey Season.
Preliminary permit levels for the Spring Turkey Hunting Season are set at 225,420 total permits (not including Ft. McCoy or State Park & Disabled Only Hunting Zones). This is the same number of permits that were available for the 2010 spring season.
Applications for the permit drawing cost $3 and may be purchased at all authorized license agents, through the Online Licensing Center on the DNR website, at Wisconsin DNR Service Centers, or by calling toll-free 1-877-LICENSE (1-877-945-4236). Applications postmarked after the December 10th deadline, or filled out incorrectly, will not be considered for the drawings.
Applications for Special Turkey Hunts for Hunters with Disabilities also due December 10th
As a reminder to those hunters with disabilities who wish to hunt turkey next spring on private lands, there is an alternate opportunity available using a separate application and authorization form.
Applications to conduct a Spring Wild Turkey Hunt for People with Disabilities on private land must be submitted using Department Forms 2300-271 and 2300-271A. Forms need to be submitted by December 10th to the local DNR Wildlife Biologist or Department office for the county within which the hunt will take place. Please note that any hunter applicant who applies for a disabled turkey hunt on private lands using the above forms may NOT also apply for a permit through the regular spring turkey hunting drawing. For additional information, please visit the Wild Turkey page on the DNR website.
Spring 2011 Turkey Season:
The 2011 Spring Turkey Season officially begins with the 5th Annual Spring Turkey Youth Hunt, held April 9th-10th. The regular turkey season begins on April 13th and consists of six 5-day time periods that end on May 22nd. The drawing for permits will take place in late January or early February. Successful permit applicants can expect to receive a postcard by mid-February. All applicants may also check their drawing status through the Online Licensing Center on the DNR website starting in mid-February.
Permit winners may then purchase their required 2011 Spring Turkey License ($15 for Wisconsin residents and $60 for non-residents) and 2011 Wild Turkey Stamp ($5.25). Conservation Patrons and Senior Citizen Recreation Card holders do not need to purchase a turkey license or turkey stamp. The permit (carcass tag) will be printed at the time of purchase.
Permits remaining after the initial drawing for the 2011 spring turkey season will be issued for sale one zone per day on a first-come, first-served basis in late March, at a date to be specified later.