ATK Selects RESET RIPR to Power its Weapon Systems of the Future
World Wide Distribution Agreement Being Finalized.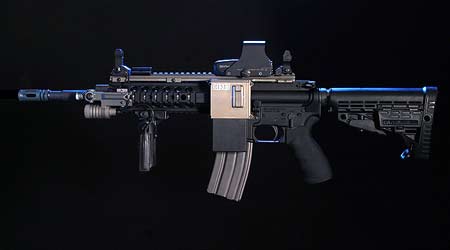 Simi Valley, California –-(Ammoland.com)- RESET is pleased to announce that ATK, the premiere tactical systems integrator, has selected the Rifle Integrated Power Rail to power its weapon systems of the future.
According to ATK Business Development Manager Mike Stucki, "The powered rail is a requirement for the overall program and the RESET RIPR fits the bill. We are very excited about bringing the RIPR to both the Government and Commercial markets. The response has been outstanding and we're looking forward to working with all the different accessory manufacturers. We fully understand that the open architecture is critical to RIPR's success."
This alliance will not only accelerate the RIPR program, but also create an added value to accessory manufacturers building purpose-built RIPR product.
Galen Puccini, Chief Operating Officer for RESET comments, "ATK is a great organization with so many different levels of support, everything from its strong Government/Military programs to its wide range of commercial organizations like Eagle, Blackhawk and their Sporting and Security Divisions. We've done so much together already that we can't wait to see what the future holds."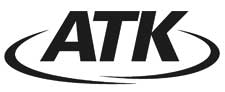 ATK and RESET are no strangers to working together. Recently RESET and ATK entered into the US Army's Expeditionary Warrior Experiment (AEWE Spiral G). The RIPR is an obvious solution to the military's strategic, technological and cost effective solutions to protect our country.
By eliminating the redundant battery compartments and batteries associated with each weapon mounted device, RIPR will directly provide power to these devices, thus reducing device sizes by up to 50% by tapping RIPR's increased battery output. Currently deployed devices will run longer and devices with higher power demands will become more readily deployable.
The RIPR is the first powered rail adaptor for tactical weapon accessories. The RIPR centralized power pack improves weapon balance and replaces the need for multiple battery types and adapts to all M-1913 Picatinny rails. This universal standard greatly reduces weight on the soldier as well as improving the logistic and supply chain costs caused by multiple battery types.
For more information on RESET and the Rifle Integrated Power Rail, please visit www.riprrail.com.
As the teaming agreement heads into the final stages, ATK will bring the RIPR to both Commercial and Government markets. ATK, a pioneer in product integration, is dedicating its business development, marketing, sales and distribution channels to bring the RIPR to market as quickly as possible.
About Reset:
For over 40 years RESET has been serving the computer, telecommunications, medical and general electronics industries with cost effective programs and the highest quality parts support, warehousing, logistics and distribution. RESET serves OEM's, service and maintenance organizations, and internal service departments with an exceptional level of expertise focused on exceeding expectations. Whether it is a single failed device or an entire parts support program, RESET has the solution. For more information on RESET please visit www.reset-inc.com.