Benelli's New MR1 ComforTech Carbine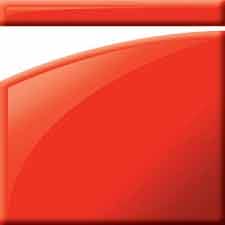 ACCOKEEK, MD –-(Ammoland.com)- Benelli announces the MR1 ComforTech – the latest addition to the MR1 family featuring a stock that's ideal for normal hunting conditions.
The new MR1 ComforTech buttstock technology reduces recoil without adding any additional moving parts or weight. ComforTech also helps reduce muzzle climb, allowing shooters to get back on target fast.
Benelli offers various accessories for the MR1 ComforTech – switch the recoil pads to adjust the length of pull, or snap in a raised comb cheek piece to raise your eye level for various red dot sights and scopes. The MR1 ComforTech can be adjusted to suit individual physical specifications, giving shooters the best fit for shooting comfort.
The MR1 features a stainless steel, self-cleaning piston that operates directly against the proven rotating bolt, thereby eliminating the need for complex linkages found on other inferior gas systems. This piston-driven system (ARGO), perfected by Benelli, incorporates a gas port located just forward of the chamber where the gases are hotter and cleaner, resulting in less fouling and more reliable cycling. In function testing the same ARGO system in the M4 shotgun easily exceeded the military requirements. The result is a Benelli carbine with Marine-tough reliability able to function under the harshest conditions.
The sights are a military-style ghost ring aperture, adjustable for windage and elevation in the field using only a cartridge rim as an adjustment tool. All steel parts are black phosphate and aluminum parts are hard-anodized in a matte finish for low visibility and corrosion resistance. The Benelli MR1 carbine comes standard with a five-round magazine, but also accepts standard M16/AR15 high-capacity magazines. An optional Picatinny tri-rail fore-end kit is available for mounting a laser aiming device, front handle, illuminator and other accessories.
"The MR1 ComforTech is another great development from Benelli," said Stephen McKelvain, Benelli's VP of Marketing & Communications. "Any shooter who appreciates accuracy, reliability and being able to shoot fast will want to own a Benelli MR1."
About:
Headquartered in Accokeek, MD, Benelli USA offers the largest selection of semi-automatic shotguns in the world, as well as a variety of fine products from Franchi, Stoeger, A. Uberti, and Stoeger Airguns. The company has built a solid reputation for producing high quality, durable products with their commitment to reliable function, efficient styling and mechanical precision. For more information visit the Benelli USA web site at www.benelliusa.com