Benelli's R1 Big Game Rifle Now Available in .338 Win. Mag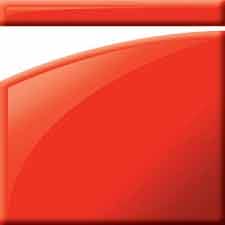 ACCOKEEK, MD –-(Ammoland.com)- Benelli's R1 big game rifle just got bigger.
The R1 is now available in .338 Winchester Magnum, considered one of the most respected North American big game cartridges that's suitable for hunting large game like brown bear, moose and elk.
In addition, the R1 is fitted with a ComforTech recoil dampening stock that can cut felt recoil by as much as half, so pairing this respected cartridge with Benelli's ultra-reliable ARGO piston-driven system takes the sting out of recoil.
In addition to the recoil dampening effects of the ComforTech system, the R1 stock also accommodates three different thicknesses of quick-change recoil pads for adjusting length-of-pull and comb inserts of different heights provide three different sighting plane adjustments.
Also, included with the R1 is a unique accessory found on no other high-powered, semi-auto rifle — a shim kit that allows for adjustment of drop and cast of the buttstock for a truly customized fit.
Given the significant reduction in felt recoil and the components for a custom fit, perhaps the most revolutionary element of this rifle is its recovery time. Benelli's R1 with ComforTech recovers by as much as 51% faster than other semi-auto rifles, for quick follow-up shots.
There is no rifle in the world that allows you to get back on target faster than the R1 with ComforTech — just the ticket for hunting North America's largest game and the largest African plains game.
The Benelli R1 with ComforTech is currently available in .30-06, .300 Win. Mag., and the latest addition— the .338 Winchester Magnum.
About:
Headquartered in Accokeek, MD, Benelli USA offers the largest selection of semi-automatic shotguns in the world, as well as a variety of fine products from Franchi, Stoeger, A. Uberti, and Stoeger Airguns. The company has built a solid reputation for producing high quality, durable products with their commitment to reliable function, efficient styling and mechanical precision. For more information visit the Benelli USA web site at www.benelliusa.com