DNRE Seeks Tips on Case of Deer Killed by Snowmobiler in Sanilac County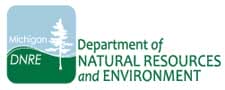 Michigan –-(Ammoland.com)- Conservation officers with the Michigan Department of Natural Resources and Environment are seeking any tips and information on a case they are investigating of a white-tailed deer that was killed by a snowmobiler on Dec. 27 in Sanilac County.
On the evening of Dec. 27, a conservation officer responded to a complaint of a snowmobile operator who chased and then struck a deer in a field near the intersection of Aitken and Kilgore roads in Sanilac County. Witnesses told a DNRE conservation officer that a person driving a yellow Skidoo snowmobile first chased the deer around a field and then ran it over with their machine. The snowmobiler then left for a short time and returned to the scene and tied the deer to the snowmobile, and then drove off dragging the animal behind the snowmobile.
The investigating officer was able to locate and then follow the snowmobile tracks to the corner of Galbraith Line and Black River roads, where the deer was found dumped at the intersection. Tracks for the snowmobile were last visible heading east on Galbraith Line Road east of the Black River.
Anyone with information on this incident can call the DNRE's Report All Poaching 24-hour hotline at 800-292-7800. Information may be left confidentially. Monetary rewards are sometimes distributed for information that leads to an arrest.
The Department of Natural Resources and Environment is committed to the conservation, protection, management, and accessible use and enjoyment of the state's environment, natural resources and related economic interests for current and future generations. Learn more at www.michigan.gov/dnre.