Delta Waterfowl Launches 'First Hunt' Program to Create Life-long Waterfowlers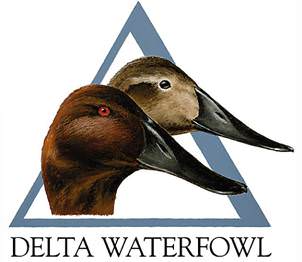 Bismarck, ND –-(Ammoland.com)- A new Delta Waterfowl program is designed to tackle one of waterfowl management's most vexing social problems—declining hunter participation.
First Hunt is Delta Waterfowl's comprehensive program to recruit and retain waterfowl hunters in the United States and Canada, where waterfowl-hunter participation has been declining for years.
"We've been putting on mentored hunts across North America since 2001, and that experience has been invaluable in developing First Hunt's educational materials for first-time hunters and their mentors," said Delta Waterfowl President Rob Olson. "Today we're starting a renaissance in waterfowl recruitment and retention. The continued loss of duck habitat and the continued loss of duck hunters are the two greatest challenges facing our waterfowling heritage. Delta has a long history of waterfowl research on behalf of ducks, and today's launch of First Hunt focuses our attention squarely on hunters and their recruitment."
Delta's First Hunt vision is based on a dual-purpose model—building a robust North American mentor-ship pool while also recruiting hunters from every background and demographic. Olson says Delta's mentored hunts, totaling in recent years about 120 annually across North America, have had great success recruiting youth (boys and girls) and adults (men and women), especially through the organization's special youth, women and university hunts.
"Running these mentored hunts for more than a decade has taught us that we need more volunteer mentors, plain and simple, and that they are out there—in Delta chapters, working for government as game managers, in every marsh where ducks are hunted," said Olson, noting that new mentors will bring new ideas and new energy to First Hunt. "You can't impact hunter recruitment, to say nothing of retention, without a growing mentorship base, and one of the primary goals of First Hunt will be to connect mentors with anyone who wants to learn to hunt. We're confident we've learned the keys to running these hunts safely and successfully and are now ready to expand this program with the help of volunteers."
Olson says the dramatic declines in waterfowl-hunter participation in the U.S. and Canada is a crisis for conservation, particularly for chronically at-risk waterfowl habitat on the prairie breeding grounds. That's why, he says, First Hunt is such an important program.
"If hunter numbers continue to decline, the funding that protects and restores wildlife habitat in and outside the duck factory will also disappear," Olson said. "We believe our expertise in providing quality, safe and impactful mentored hunts can change the trajectory of hunter participation. The timing is right for this. Society has become so urbanized, folks are more interested today in reconnecting with something real, like getting their own local, organic meat through a quality hunting experience."
Olson says increasing hunter participation can be done, although, he acknowledges, it won't be easy. A look inside the numbers shows why: According to the U.S. Fish and Wildlife Service's 2006 National Survey of Fishing, Hunting and Wildlife-Associated Recreation, U.S. waterfowl-hunter numbers from 2001 to 2006 dropped 27 percent. In Canada, waterfowler numbers peaked in 1978 at about 500,000. By 2005, participation fell to roughly 140,000, a number that's remained roughly flat in recent years.
"Hunters are the unquestioned leaders in the fight for the conservation of our vitally important wild places, and the loss of hunters, especially the gradual exodus of the baby boom generation, should send a wake up call to everyone in waterfowl management that we have to do better, and that we can," said Olson. "The aim of First Hunt is to make it easier for young and old to experience waterfowl hunting by facilitating hunt events through volunteers and by providing a cutting-edge array of new educational materials to streamline and supplement the learning process."
Olson says Delta staffers have assembled a diverse, one-of-a-kind collection of First Hunt online educational videos and handbooks specifically designed for first-time waterfowl hunters and their mentors. Both a participant handbook and a mentor manual are available online. In addition, Olson says Delta's First Hunt video library, which, he says, will grow over time, is a wealth of unique information for new and old waterfowl hunters alike. It includes a duck-identification section, hunting Q&As, quizzes, recipes and more.
In addition, Olson says that Delta Waterfowl has two full-time staffers working on First Hunt. Veteran regional director and former educator Scott Terning was hired in 2010 as the organization's U.S. director of waterfowler recruitment and education, the first full-time position of its kind in North America. In Canada, Carly Deacon, who has organized mentored hunts across Canada for several years, is the Canadian hunter recruitment and education coordinator.
"We're devoting the necessary resources to ensure program success," said Olson, noting that Delta is also working with state and provincial governments on their hunting programs. "Our First Hunt goal is ambitious: to educate new waterfowlers, bring them into our storied culture, and help them become life-long waterfowlers and conservationists. What we've learned, in part, from our mentored hunts is that the first step to securing the future of hunting is reconnecting with the culture—those ancient roots that keep our traditions alive."
One such tradition, Olson says, is introducing the "wild food" connection to First Hunt participants.
"At Delta, we eat what we kill, and First Hunt will teach and celebrate that aspect of our waterfowling culture in a big, big way," said Olson. "We're going to connect all willing participants in our increasingly urbanized society to the reality of where their food comes from."
Olson says he's seen firsthand for many years that "magical connection" that occurs "when people first truly connect to where their meat comes from," which, he believes, will bind First Hunt participants to the natural world in a way that "cannot be replicated by simply going to the grocery store."

"The pride a youngster feels when serving a duck dinner to his or her parents after they have shot, cleaned and prepared it during a mentored hunt is a life-changing and unforgettable moment for kids," said Olson. "What we've also learned is that new hunters who prepare and eat what they kill are far more likely to understand the need to conserve our natural resources, including ducks, for the next generation and beyond. It's a powerful message, and a powerful thing to witness, and something we intend to duplicate time and time again with First Hunt."
For more information on Delta Waterfowl's First Hunt program, see www.deltawaterfowl.org/firsthunt.
About:
Delta Waterfowl provides knowledge, leaders and science-based solutions that efficiently conserve waterfowl and secure the future for waterfowl hunting. Visit: www.deltawaterfowl.org