Eastern Sports & Outdoor Show Adds Excitement with Two NEW Contests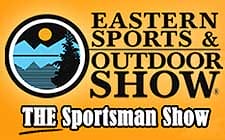 HARRISBURG, PA –-(Ammoland.com)- The Eastern Sports & Outdoor Show, presented by Outdoor Channel and Comcast, has added the US Open Turkey Calling Championship and a Predator Calling to its impressive lineup of championship contests at this year's show, February 5-13, State Farm Show Complex, Harrisburg, PA.
"We've always had a turkey calling contest at the Show, and this year we're pleased that the PA Chapter of the NWTF will again host their contests, but we have added the US Open to the 2nd weekend of the Show (Feb. 12 & 13) and it will definitely bring the best turkey callers from all over the country to compete," says Chris O'Hara, Event Director.

"Predator calling is something new at the Show and we're really excited about attracting some of the country's best callers to the East Coast Predator Showdown," added O'Hara.
The US Open Turkey Calling Championship is one of the most prestigious turkey calling contests and is considered one of the top 3 turkey calling contests in the country. This year's contest will feature a new format for the Open Finals–for the first time in the history of the US Open, a bracket-style elimination will be utilized. There will also be a Friction Contest and a Youth Contest. Dates for the US Open are Feb. 12 for the Friction, Youth and Open Preliminaries and Feb. 13 for the Open Finals. Registration is on Saturday, Feb. 12 at 10:00AM with the contest starting at Noon.
The Predator Calling Contest, sponsored by FOXPRO High Performance Game Calls, will take place in the Small Arena on February 7th, with registration beginning at Noon.
Participants will compete for championships in two divisions, Distress Division and Coyote Vocalization Division. The top five (combined scores) finalists will then compete for the title of 2011 East Coast Predator Showdown All-Around Champion.
Other contests crowning champions during the Show include:
• 21st Annual Northeastern States Elk Calling Contest – Youth And Adult Division
• Duck and Goose Calling
• Owl Hooting
• Turkey Calling: Youth Division
• Turkey Calling: Amateur Adult Division
• Turkey Calling: Professional Open Division
• Turkey Calling: Professional Friction Division
• The Pennsylvania Fly Tying Championship
• 2011 PA 3D Bowhunters Challenge & Keystone IBO Indoor Nationals
• Antler Scoring
• 31st Annual Knife & Hawk Championship
• SRWA Gunning Decoy Contest
• Taxidermy Competition
• Photography Contest
For more contest information including dates, times, and registration information, log onto www.easternsportshow.com .
Other Eastern Sports & Outdoors Show sponsors include: Thompson/Center Arms, Cabela's and Michael Waddell's Bone Collector.
The Eastern Sports & Outdoor Show presented by Outdoor Channel and Comcast, now in its 56th year, has grown to be the largest outdoor hunting and fishing event of its kind in North America. With more than 1,200 exhibitors, The Eastern Sports & Outdoor Show brings the passion for the outdoors–indoors¬–by bringing outdoor sports enthusiasts of all ages from across the country to view the latest and best in hunting and fishing gear, shop for ATV's and RV's and plan & book hunting and fishing trips with outfitters & charters from around the world. The Eastern Sports & Outdoor Show also offers a wide range of seminars presented by experts along with hunting- and fishing-related contests and family-oriented entertainment.