DNRE and Great Lakes Commission Announce Volunteer Stream Monitoring Grants Available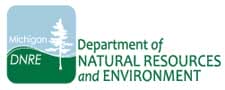 Michigan –-(Ammoland.com)- The Department of Natural Resources and Environment (DNRE) and the Great Lakes Commission today announced the release of two grant application packages for volunteer stream monitoring in Michigan — the Volunteer Stream Monitoring Grant Program and the Volunteer Stream Monitoring Start-Up Grant Program.
Both grant programs are offered under the Michigan Clean Water Corps (MiCorps), a network of volunteer monitoring programs in Michigan. Up to a total of $50,000 is available this year to fund these grant programs. Local units of government and nonprofit organizations are eligible to receive grant funding.
The Volunteer Stream Monitoring Grant Program provides grants for volunteer groups to monitor benthic macroinvertebrate communities and habitat characteristics in wadeable streams and rivers. The grants provide training and support to collect water quality data to support the DNRE's and local efforts to protect and manage the state's water resources. The grants may be used to fund a local monitoring coordinator and/or purchase water quality monitoring supplies.
The Volunteer Stream Monitoring Start-Up Grant Program provides funding for newly forming volunteer monitoring groups to assist with designing a monitoring program and strategy for their community, and aid in the development of a full proposal for the 2012 Volunteer Stream Monitoring Grant Program. Start-up grant recipients will have access to MiCorps resources and training. Up to $10,000 will be available for start-up grants, with multiple grants expected in the $1,000 to $3,000 range.
Now in its seventh year, the MiCorps Program was established to assist the DNRE in collecting and sharing water quality data for use in water resources management and protection programs. MiCorps has awarded nearly $295,000 in grant funds to volunteer organizations to assist in water quality assessments, protection, and stewardship of lakes and rivers. For more information on the MiCorps Program or these grant opportunities, please visit the MiCorps website at: http://www.micorps.net
Grant application packages, which include grant information and application instructions, are available online at: www.micorps.net/app/gap11.html and www.micorps.net/app/startup11.html. Grant applications are due by Feb. 14, 2011.
Questions about the grant application process should be directed to: Paul Steen, Huron River Watershed Council, at 734-769-5123 or [email protected]; or Bill Dimond of the DNRE's Water Resources Division at 517-241-9565 or [email protected]
The Department of Natural Resources and Environment is committed to the conservation, protection, management, and accessible use and enjoyment of the state's environment, natural resources, and related economic interests for current and future generations. For more information, go to www.michigan.gov/dnre.