Gun Facts Announces New Books for 2011
Washington, DC –-(Ammoland.com)- First, expect the next major version of Gun Facts this spring. I am locking version 6.0 now and will call for reviewers and proof readers soon.
We face new and growing battles at the local, national and international level, so Gun Facts will continue and grow.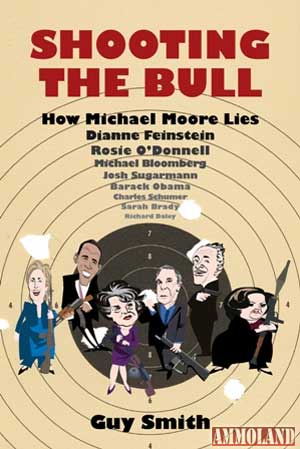 Second, my next book Shooting the Bull is scheduled for release on May 1st. Shooting the Bull will drive another nail into the coffin lid of the gun control movement.
Targeting the mainstream book circuit and uncommitted voters, Shooting the Bull uses the gun control industry to demonstrate propaganda tactics and exposes the gun control industry as constant canard casters (the book will go far in destroying what little reputation they have left).
Happy New Year and start loading your rhetorical rounds – we have them on the run and need to drive them over the political cliff.
Yours in Liberty
Guy Smith
About:
Gun Facts offers a free e-book that debunks common myths about gun control. It is intended as a reference guide for journalists, activists, politicians, and other people interested in restoring honesty to the debate about guns, crime, and the 2nd Amendment. Visit www.gunfacts.info