Handgun Shooting Class Offered For Women Jan. 31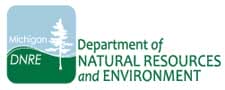 Michigan –-(Ammoland.com)- The Michigan Department of Natural Resources and Environment is offering an Introduction to Handgun Shooting class through the Becoming an Outdoors-Woman (BOW) program.
The three-hour class will take place at the Detroit Sportsmen's Congress in Utica on Monday, Jan. 31 from 7 to 10 p.m.
The class is designed especially for women ages 18 and over to learn basic handgun shooting skills from certified instructors in a safe and comfortable environment.
Participants will learn firearm safety, fundamentals of pistol shooting, ammunition basics and tips on purchasing a handgun. Several different firearms will be set up for handling under certified instructor supervision. This is a basic introductory to handgun shooting class and beginners are welcome.
It is not the course required by law to obtain a concealed pistol license (CPL), but is a great class for those who are new to handgun shooting and may be interested in obtaining a CPL in the future.
Participants will visit the on-site shooting range to practice shooting .22 caliber handguns. Eye and ear protection will also be provided.
The registration deadline is Jan. 24. Register early; class size is limited to 24 participants. A $30 fee is due at the time of registration. For registration forms and information on this and other BOW events, visit www.michigan.gov/bow, email [email protected] or call 517-241-2225.
Detroit Sportsmen's Congress is located at 49800 Dequindre Rd. in Utica.
The Department of Natural Resources and Environment is committed to the conservation, protection, management, and accessible use and enjoyment of the state's environment, natural resources, and related economic interests for current and future generations. Learn more at www.michigan.gov/dnre.