Indiana Proposes Moratorium on Sporting Enclosures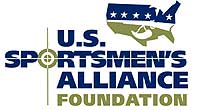 Columbus, OH –-(Ammoland.com)- The Indiana Natural Resources Commission (NRC) has proposed a moratorium on the licensing of new fox and coyote enclosures meant for dog training and field trialing.
Essentially, the proposed rule would act as an outright ban on new facilities as it prohibits the Division of Natural Resources from licensing any new fox and coyote enclosures after January 1, 2012.
These enclosures are large tracts of land where hunting dogs can be safely trained to chase foxes and coyotes. Only one facility currently operates within the state and it covers more than 300 acres.
Sportsmen and sporting dog owners have been working with the Division on rules that would ensure that existing and new enclosures within the state are held to a high standard while continuing to allow for the safe trialing and training of sporting dogs.
Sportsmen and sporting dog owners should contact both the NRC and the Governor's office and ask them to oppose the moratorium on the fox and coyote training enclosures. Tell them a moratorium on licensing the enclosures is unnecessary. The new rules governing the enclosures will more than adequately ensure that the training and trialing grounds are operated at levels that more than adequately protect both the dogs and the game they pursue.
Public comments concerning the enclosures will be accepted by the NRC through the end of February. However, sportsmen should plan to write the NRC as soon as possible.
Please use the address below to submit your comment to the NRC. You must include your name and the city, town, or county in which you reside.
Natural Resources Commission
Division of Hearings
Indiana Government Center North
100 North Senate Avenue, Room N501
Indianapolis, Indiana 46204-2200
Comments to the NRC can also be submitted online by going to https://www.in.gov/nrc/2377.htm and clicking on "Comment on this rule" next to the Coyote/Fox-Dog Training Grounds.
Sportsmen can contact the Governor's office by calling (317) 232-4567.
About:
The U.S. Sportsmen's Alliance is a national association of sportsmen and sportsmen's organizations that protects the rights of hunters, anglers and trappers in the courts, legislatures, at the ballot, in Congress and through public education programs. Visit www.ussportsmen.org.