Michigan Bay City State Recreation Area Offering Winter Festival Feb. 12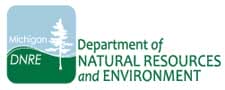 Michigan –-(Ammoland.com)- The Bay City State Recreation Area is hosting its 18th annual Winter Festival on Saturday, Feb. 12.
The annual Winter Festival is offered as an opportunity for youth to learn and practice ice fishing skills and enjoy a variety of outdoor winter activities.
The Festival kicks off at 9 a.m. with the annual Youth Ice Fishing Clinic. As part of the clinic, participants build a fishing pole, learn how to rig it, design an ice fishing jig, learn about ice fishing safety and get a few tips on how to ice fish. An ice fishing derby starts at 9:30 a.m. Bait and loaner fishing poles will be provided. Pre-drilled holes for ice fishing will be offered to all children participating.
A fishing license will be required for anyone 17 and older. Parents are reminded that the following weekend, Feb. 19 and 20, is Free Fishing Weekend. On that weekend, anyone—resident or non-resident–can fish without a fishing license in Michigan. All other fishing regulations apply. Learn more at www.michigan.gov/freefishing.
Winter Festival will offer activities for all ages, including morning bird hikes and bird feeding workshop, a snowball tournament, live wildlife presentation, Snow Snake Clinic and tournament, ice crystal treasure dig, snowshoe hikes out to the beaver lodge, and an evening owl-calling hike. For a complete schedule, visit the Saginaw Bay Visitor Center page on the DNRE website at www.michigan.gov/dnrevisitorcenters.
"The Winter Festival is a great opportunity for area families to try out traditional outdoor winter recreational activities," said DNRE Park Interpreter Valerie Blaschka. "I encourage families and youth groups to get out to the park and enjoy the festival's full day of fun-filled activities that may open their eyes to another way of enjoying winter in Michigan."
The Bay City State Recreation Area is located at 3582 Park Dr. in Bay City. For more information, stop by the Saginaw Bay Visitor Center, located within Bay City State Recreation Area or call 989-667-0717.
There is no cost for the event; however, vehicles are required to have a Recreation Passport. The Recreation Passport has replaced motor vehicle permits for entry into Michigan state parks, recreation areas and state-administered boating access fee sites. This new way to fund Michigan's outdoor recreation opportunities also helps to preserve state forest campgrounds, trails and historic and cultural sites in state parks, and provides park development grants to local communities.
Michigan residents can purchase the Recreation Passport ($10 for motor vehicles; $5 for motorcycles) by checking "YES" on their license plate renewal forms, or at any state park or recreation area. Non-resident motor vehicles must still display a valid non-resident Recreation Passport ($29 annual; $8 daily) to enter a Michigan state park, recreation area or state-administered boating access fee site; these can be purchased at any state park or recreation area, or through the Michigan e-Store at www.michigan.gov/estore. To learn more about the Recreation Passport, visit www.michigan.gov/recreationpassport or call 517-241-7275.
The Department of Natural Resources and Environment is committed to the conservation, protection, management, and accessible use and enjoyment of the state's environment, natural resources, and related economic interests for current and future generations. Learn more at www.michigan.gov/dnre.