Michigan DNRE Biologist Sets World Record for Trapping Turkeys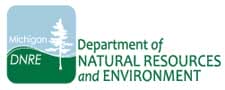 Michigan –-(Ammoland.com)- Michigan Department of Natural Resources and Environment wildlife biologist Al Stewart recently became the first person on record to complete a World Slam for trapping wild turkeys.
The World Slam is a feat that involves harvesting all five subspecies of the North American wild turkey: Eastern, Gould's, Osceola, Merriam's and Rio Grande; and the Ocellated wild turkey, which is found only in Mexico.
While many hunters have accomplished it, Stewart is the only person to date to achieve this goal for trapping, according to National Wild Turkey Federation (NWTF) records.
A resident of Bath, Mich., Stewart completed the World Slam during a trip to the jungles of Campeche, Mexico. The NWTF recently honored his accomplishment, presenting him with a framed print during the 10th National Wild Turkey Symposium in Shepherdstown, W.Va.
"The NWTF has recognized hunters who earned their World Slam for turkey hunting, so it is only fitting to have an accolade for a person who is partly responsible for helping ensure hunters have wild turkeys to pursue," said James Earl Kennamer, Ph.D., NWTF's chief conservation officer. "Al represents many other biologists who have trapped and transferred these turkeys, but he's the only one who has reached this level."
A longtime DNRE employee who has also served on the NWTF's Technical Committee for many years, Stewart has trapped wild turkeys in many locations for restoration and research purposes.
"As our upland game bird specialist, Al has played an integral role in restoring Michigan's wild turkey populations, and the DNRE has long valued his turkey-trapping skills," said DNRE Wildlife Division Chief Russ Mason. "We're proud of his record-setting accomplishment and the well-deserved recognition by the NWTF."
Stewart received the NWTF's prestigious Henry S. Mosby Award – named for the main whose research with wild turkeys in the mid-1900s set the standard for their management – in 2009. Among the other accolades he has received, President George H. Bush and Congressman Dave Camp presented Stewart with the Teddy Roosevelt Conservation Award for his work on a barrier-free viewing and hunting platform at the Maple River State Game Area in 1992, and in 1998, the NWTF Michigan State Chapter awarded him the Outstanding Conservationist Award.
The NWTF is a nonprofit conservation organization that works daily to further its mission of conserving the wild turkey and preserving our hunting heritage. Through dynamic partnerships with state, federal and provincial wildlife agencies, the NWTF and its members have helped restore wild turkey populations across the country, spending more than $331 million to conserve 15.9 million acres of habitat for all types of wildlife.
The Department of Natural Resources and Environment is committed to the conservation, protection, management, and accessible use and enjoyment of the state's environment, natural resources and related economic interests for current and future generations. Learn more at www.michigan.gov/dnre.