Michigan DNRE Sees Growing Participation from Motorists Saying YES to Recreation Passport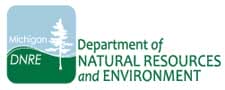 Michigan –-(Ammoland.com)- Sales figures from the first three months of the new Recreation Passport show increasing participation by motorists who are renewing their vehicle license plates through the Secretary of State, according to the Department of Natural Resources and Environment. Participation rates steadily increased from October 2010, when the Recreation Passport was first offered, through December 2010.
The Recreation Passport Program went into effect on Oct.1. Resident passenger vehicle owners were offered the opportunity to purchase a $10 Recreation Passport ($5 for resident motorcycles) when they registered their plates with the Secretary of State. The Recreation Passport enables a resident vehicle/motorcycle to enter all Michigan state parks, recreation areas, and boating access fee sites for 12 months. The Passport also will provide funding for state forest recreation programs, such as state forest campgrounds and non-motorized trails and pathways.
"The Recreation Passport appears to be off to a solid start with Michigan residents," said Department of Natural Resources Director Designate Rodney Stokes. "We are encouraged by the steady increase in sales, and plan to continue building upon it."
The participation percentages of Recreation Passports sold against eligible participants at Michigan Secretary of State offices, online and at state parks were:
October: 17.2 percent participation
November: 19.3 percent participation
December: 20.6 percent participation
Through Dec. 31, a total of 318,035 Recreation Passports were sold to Michigan residents renewing motor vehicle license plates through the Michigan Secretary of State; 6,968 were sold to residents renewing motorcycle license plates; and 6,590 were sold at state parks and recreation areas.
Non-resident visitors must still purchase the traditional non-resident motor vehicle permit at the rate of $29 for an annual permit, or $8 for a daily pass. On average, 28,000 non-resident annual permits are sold annually.
The Michigan state park and recreation system has over $300 million of deferred infrastructure repair needed in the 98 state parks and recreation areas. The previous motor vehicle permit sales model did not generate enough revenue to address infrastructure needs.
The Recreation Passport also benefits several other outdoor recreation opportunities, including:
State forest campgrounds and non-motorized pathways (7 percent of net revenue)
Historic and cultural features in state parks (2.75 percent of net revenue)
Local parks and recreation agencies through a matching grant program (10 percent of net revenue)
State parks infrastructure (50 percent of net revenue)
State park maintenance (30 percent of net revenue)
Marketing the Recreation Passport (0.25 percent of net revenue)
"We are pleased that sales are increasing despite the fact we had a very small budget to do any kind of promotion or paid advertising to support the Recreation Passport," said Ron Olson, chief of the DNRE Recreation Division.

"We encourage Michigan citizens to make this easy $10 investment in outdoor recreation to help our state's tourism economy and small businesses that benefit from the nearly $650 million state park visitors spend in our state every year."
Olson said the DNRE is working closely with Michigan Secretary of State Ruth Johnson to find ways to encourage residents to purchase the Recreation Passport and to save time by renewing their plates online through the Secretary of State's website at www.michigan.gov/sos.
Information about the Recreation Passport can also be obtained online at www.michigan.gov/recreationpassport, or by calling the information line at 517-241-7275.
The DNRE is committed to the conservation, protection, management, and accessible use and enjoyment of the state's environment, natural resources, and related economic interests for current and future generations. For more information, go to www.michigan.gov/dnre.