Northern Arizona Shooting Range To Be Discussed At Flagstaff City Council Meeting
Game and Fish to provide presentation regarding Walnut Canyon concerns.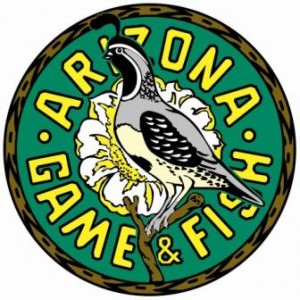 Flagstaff, Ariz. – -(Ammoland.com)- The Arizona Game and Fish Department on Tuesday, Jan. 18 will provide a presentation to the Flagstaff City Council about the selection and purchase of the private Foster Ranch property for the development of the Northern Arizona Shooting Range, which is located in Coconino County, to the southeast of Walnut Canyon National Monument.
Although the property is not within the city limits, the council invited Game and Fish to give a presentation due to recent public comments regarding concerns of potential effects of a shooting range located near Walnut Canyon.
At this stage, the property is owned by the Arizona Game and Fish Commission, the baseline sound study is in compliance with A.R.S. § 17-601, and the final range design process incorporating public input is underway.
The public meeting begins at 5.30 p.m. on Tuesday, Jan. 18 at the Flagstaff City Hall, Council Chambers, 211 W. Aspen Ave., Flagstaff, Ariz., 86001. The meeting can also be viewed live by streaming webcast at www.flagstaff.az.gov/index.aspx.
Because Game and Fish receives no tax dollars from the state's general fund, the property purchase came at no expense to taxpayers, state or local. Funding for the 160-acre property came from a surcharge collected from the sale of licenses to hunters and anglers.
To learn more about the Northern Arizona Shooting Range, visit www.azgfd.gov/nazsr. Additionally, interested parties can get the latest information e-mailed to them by subscribing at www.azgfd.gov/signup and select the "shooting sports news" and the "wildlife news" e-newsletters.
The Arizona Game and Fish Department prohibits discrimination on the basis of race, color, sex, national origin, age, or disability in its programs and activities. If anyone believes that they have been discriminated against in any of the AGFD's programs or activities, including employment practices, they may file a complaint with the Deputy Director, 5000 W. Carefree Highway, Phoenix, AZ 85086-5000, (602) 942-3000, or with the Fish and Wildlife Service, 4040 N. Fairfax Dr. Ste. 130, Arlington, VA 22203. Persons with a disability may request a reasonable accommodation or this document in an alternative format by contacting the Deputy Director as listed above.