On This Weeks American Trigger Sports Network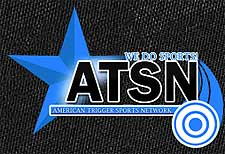 Ventura, CA – -(Ammoland.com)- This week on the Trigger Sports Network, Changes in ATF rule will affect your gun purchases for 2011. Rachel Parsons reports from NRA Headquarters and David Codrea dresses down a NZ journalist for her comments on Texas Gun Laws.
AAR host, Mark Walters, disturbed by cop killing, asks…when is enough…enough? Turn-Key Tactical, Rick Porter, makes "Pics of the Week"
The Oasis Gun Club closes and Green Course at NSCA National Sporting Clays Championship features Joshua LaField, Mike McAlpine, Dave Lauzen, Jason H. Fujie, and Sue Lauzen
All this, and more, at www.atsn.tv – The ONLY Network for Trigger Sports! On your computer, 24/7, when YOU want to see it!
Event DVD's available from the ATSN.tv store.
Click here to see recent video: www.atsn.tv
James B. Towle
Host
American Trigger Sports Network
www.atsn.tv
About:
ATSN was born from the already popular Radio series, "Trigger Sports Radio" which was broadcast nationwide, and hosted by James B. Towle. James wanted to bring the world of Trigger Sports to a whole new level by introducing video clips and LIVE coverage from shooting events on the Trigger Sports LIVE! weekly show. ATSN is set to be the leader in your trigger sports news, and now we are broadcasting around the world! Visit: www.atsn.tv