Outdoor Channel Unveils the Winners of the 11th Annual Golden Moose Awards
America's Leader in Outdoor TV Recognizes the Best in Outdoor Talent, Programming & Production of 2010.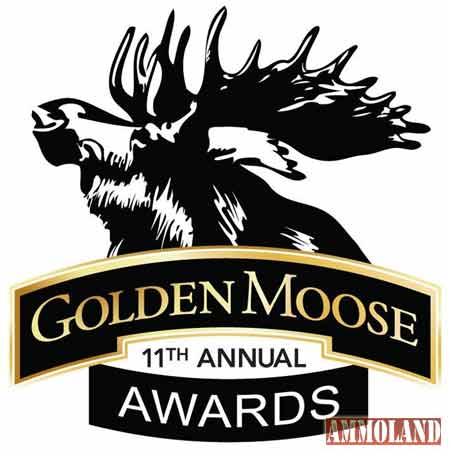 Temecula, Calif. –-(Ammoland.com)- Ceremony Hosted by Willie Robertson with Musical Performance by Blake Shelton
WHAT: Outdoor Channel (NASDAQ: OUTD), America's leader in Outdoor TV, today announced the much anticipated winners of the 11th Annual Golden Moose Awards at a ceremony held last night during the National Shooting Sports Foundation's (NSSF) annual Shooting, Hunting, Outdoor Trade Show and Conference (SHOT Show) in Las Vegas.
As the most popular and longstanding outdoor television awards extravaganza in the country, the Golden Moose Awards honors the producers and on-air talent from Outdoor Channel's industry-leading programming. This year, Outdoor Channel presented 23 awards, including several "Fan Favorite" accolades determined by almost 70,000 online votes.
WHERE: Approximately 2,000 outdoor industry leaders, TV personalities, media personnel and lucky fans attended the awards ceremony held at the famed Hard Rock Hotel & Casino Las Vegas.
WHEN: Thursday, January 20, 2011
WHO: The celebration was hosted by Willie Robertson of "Buck Commander Protected by Under Armour" and "Benelli Presents Duck Commander" and featured a music performance by country music star and outdoor enthusiast, Blake Shelton.
The Golden Moose Awards was sponsored by Budweiser, the great American lager.
And the Golden Moose goes to…
Best Overall Production | Winner: Jim Shockey's The Professionals
Nominees: American Rifleman, Benelli Presents Duck Commander, BioLogic & Drury's Wildlife Obsession, Bow Madness, Dream Season Celebrity, Driven with Pat and Nicole, Hunt Masters, In Pursuit with Greg Miller, Jim Shockey's Hunting Adventures, Ted Nugent Spirit of the Wild, The Best of the West
Best Conservation | Winner: Boone and Crockett Country
Nominees: Archer's Choice with Ralph & Vicki, Beyond the Hunt, Driven with Pat and Nicole, Penn's Big Water Adventures
Best Educational / Instructional | Winner: Dominant Bucks
Nominees: American Rifleman, Benelli Presents Duck Commander, Optima Batteries' Classic Patterns, The Best of the West
Best Big Game Hunting | Winner: Jim Shockey's Hunting Adventures
Nominees: BioLogic & Drury's Wildlife Obsession, Bone Collector, Bow Madness, Buck Commander Protected by Under Armour, Dream Season Celebrity, Driven with Pat and Nicole, Hunt Masters, Jim Shockey's The Professionals, Primos TRUTH About Hunting, Realtree Road Trips, The Crush with Lee & Tiffany
Best Fishing | Winner: Penn's Big Water Adventures
Nominees: Addicted to the Outdoors, Craig Morgan All Access Outdoors, Optima Batteries' Classic Patterns, The Jackie Bushman Show
Best Bird Hunting | Winner: Benelli Presents Duck Commander
Nominees: Addicted to the Outdoors, American Hunter, Benelli on Assignment, Pheasants Forever
Best Turkey Hunting | Winner: The Wild Outdoors
Nominees: Addicted to the Outdoors, Beyond the Hunt, Bow Madness, The Choice with Ralph & Vicki, The Crush with Lee & Tiffany, The Jackie Bushman Show, Wildgame Nation
Best Videography / Camerawork | Winner: Dirt Trax
Nominees: Benelli Presents Duck Commander, Beyond the Hunt, Buck Commander Protected by Under Armour, Driven with Pat and Nicole, Jim Shockey's Hunting Adventures, Jim Shockey's The Professionals
Best Sound Design | Winner: Jim Shockey's The Professionals
Nominees: Buck Commander Protected by Under Armour, Craig Morgan All Access Outdoors, SHE's Beyond the Lodge, The Best of the West, The Crush with Lee & Tiffany
Best Graphic Design & Animation | Winner: Buck Commander Protected by Under Armour
Nominees: Beyond the Hunt, Bow Madness, Gold Tips 4ce, Hunt Masters, In Pursuit with Greg Miller, The Best of the West
Best Show Open (New Category) | Winner: Driven with Pat and Nicole
Nominees: Benelli On Assignment, Benelli Presents Duck Commander, Beyond the Hunt, Buck Commander Protected by Under Armour, The Best of the West
Best Commercial | Winner: Eastman's Hunting TV – Eberlestock Backpacks
Nominees: Archers Choice – New Archery Products, Bomber Saltwater Grade, Bone Collector – Bad Boy Buggies, Craig Morgan All Access Outdoors – Millenium Treestands, Primos TRUTH About Hunting – Primos Hunting Calls, Strike King Lure Company – Sexy Swimmer
Best Blooper / Outtake | Winner: Hunter's Specialties
Nominees: Fisher's ATV World, Gold Tips 4CE, Jim Shockey's Hunting Adventures, Steve's Outdoor Adventures
Fan Favorite Best Overall | Winner: Bone Collector
Fan Favorite Best New Series | Winner: Jim Shockey's The Professionals
Fan Favorite Best Hunting | Winner: Bone Collector
Fan Favorite Best Fishing | Winner: Bass Pro Shops Outdoor World Fishing
Fan Favorite Best Host | Winner: Lee and Tiffany Lakosky
Golden Moose Honorary Award – Off Road | Winner: Dirt Trax
Golden Moose Honorary Award – In the Line of Fire | Winner: Manny Puig and Sheri Daye
Golden Moose Honorary Award – Lighting Rod | Winner: Ted Nugent
Golden Moose Honorary Award – Most Nominated | Winner: The Best of the West
Golden Moose Honorary Award – Lifetime Achievement | Winner: Michael Bane