Pennsylvania Game Commission Offers 'Landscaping For Wildlife' Book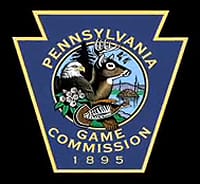 HARRISBURG, PA –-(Ammoland.com)- Landowners interested in developing "backyard habitats" beneficial to wildlife are encouraged to check out the "Landscaping for Wildlife in Pennsylvania," available from the Pennsylvania Game Commission.
Written by Marcus Schneck, a noted outdoor and nature writer from Hamburg, Berks County, the 160-page book comes complete with descriptions, drawings and photos of ideal habitat for a variety of species, from hummingbirds to bats, as well as construction plans for a number of wildlife nesting boxes.
The book also contains a chapter on nuisance wildlife and steps to address certain situations, as well as the importance of planting native species and a listing of recommended plants.
"While spring garden plantings may be several weeks away, now is the time to begin drawing up plans," said Carl G. Roe, Game Commission executive director.

"If you are interested in seeing and helping wildlife on your property, then this book is a must. It can help guide any first-time backyard habitat planner, as well as an experienced hand, in helping to create an oasis for wildlife."
To order the book, which costs $9.43 (plus state sales tax and shipping and handling), visit the Game Commission's website (www.pgc.state.pa.us), put your cursor over "General Store" in the menu bar at the top of the homepage, click on "Visit the Outdoor Shop" in the drop down menu listing, then choose "Pennsylvania Game Commission Outdoor Shop" in the lower left-hand corner, choose "Merchandise" from the banner listing" and then click on "Books" in the categories in the left-hand column. Orders also are being accepted at 1-888-888-3459.