Pennsylvania National Archery In The Schools Program State Championships To Be Held On March 11
Deadline to register is Feb. 18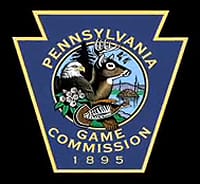 HARRISBURG, PA –-(Ammoland.com)- Pennsylvania Game Commission officials are encouraging all schools participating in the National Archery in the Schools (NASP) to register for Pennsylvania's 2011 NASP State Tournament, which will be held on Friday, March 11, at the Penn State Multi-Sport Facility in University Park, Centre County.
While there is no fee to register, the deadline to register is Monday, Feb. 18, and can be done through the NASP link on the Game Commission's homepage (www.pgc.state.pa.us), or directly through the NASP Tournament website (www.nasptournaments.org).
NASP helps school districts in Pennsylvania meet physical education curriculum requirements of the state Department of Education, while at the same time introducing them to the world of competitive archery.
Last year, more than 300 students from nearly a dozen school districts participated in the NASP® state competition. This year, event organizers are expecting nearly 400 students from 20 school districts.
In mid-2010, the Game Commission began coordinating the program, and has grown the program by working with 27 different school districts to get NASP up and running in their schools. Julie Imes, Game Commission Outreach Coordinator, who oversees NASP for the agency, noted that, according to figures from NASP, 30 percent of students who participate in the archery program indicate that they are more interested in other shooting sports since taking the archery program in school
"Also, more than half of NASP participants indicated that they wanted to continue target archery and 56 percent wanted to try archery hunting, which has a direct relationship to the Game Commission's mission to recruit and retain hunters," Imes said. "From the Game Commission's perspective, NASP is a win-win situation."
Started in Kentucky, in 2002, NASP has spread throughout the United States, and is now reaching around the world. As of May, there are more than six million students participating in NASP, and an additional 1.5 million more students are expected to join the ranks of NASP this year. There are nearly 7,400 schools participating in NASP in 47 states, Canada, Australia, New Zealand and South Africa. Tournaments are held at the state, national and international levels. The national competition was held in Louisville, Kentucky; and the international event was held at Walt Disney World's ESPN Wide World of Sports in Orlando, Florida.
For more information on NASP, visit www.archeryintheschools.org. To get NASP started in a Pennsylvania school, contact Julie Imes, at the Game Commission headquarters, at 717-787-4250. Also, "PA NASP" can be found on Facebook by searching for "Pennsylvania NASP."