Personal Protect Bill Filed in the Texas Senate
SB 321 Filed in Tx Senate by Hegar.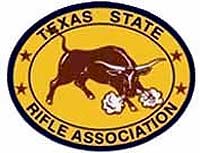 Houston, Tx –-(Ammoland.com)- Senator Glenn Hegar, Jr., (R-Katy) has filed SB 321, a TSRA-backed "employer parking lot" bill and it's 3-2-1 blast off as session opens this Tuesday, Jan.11th.
This will be the 4th attempt to provide Texans with both convenience and personal protection currently enjoyed by law-abiding citizens in thirteen other states: Alaska, Arizona, Florida, Kansas, Kentucky, Minnesota, Mississippi, Oklahoma, Georgia, Louisiana, Utah, Idaho, and Indiana.
Courts have ruled that certain rights may be given up to secure employment, namely the right to personal protection on the journey to and from the workplace.
SB 321 would provide protection in statute for both the employee and the employer. Legally-owned firearms and ammunition, stored in a personal, locked vehicle, parked on the employer's parking lot or parking garage would no longer be under the authority of the employer.
In return the employer is provided civil immunity except for gross negligence when following the law.
The employee is protected, his job is protected, and the employer remains in control of his specific workplace but not over the employee's personal, locked vehicle. Obviously a win-win for Texans.
Urge your state senator to co-author SB 321, urge a speedy committee hearing, and passage.
Look for a companion House Bill to be filed soon by State Representative Tim Kleinschmidt (R-Lexington) and urge your state representative to be ready to co-author this crucial TSRA agenda legislation.
Check out:www.capitol.state.tx.us for "Who Represents You" and urge your state senator to co-author SB 321. Keep an eye-out for the House companion and follow up with your Texas state representative.
Member to Member Recruiters
TSRA is only as strong as our number of active TSRA members! We need YOU. Join, Up-grade, or renew at www.tsra.com or call 512-615-4200 during office hours. You won't lose a day of your membership by renewing early!
Send this the link to this article to your personal email list and ask your friends to act now and become a TSRA member.
Stay in the loop!
Keep the Faith!
Sincerely, Alice Trip
Legislative Director and Lobbyist
Texas State Rifle Association
About:
The Mission of the Texas State Rifle Association is to protect and defend the inalienable rights of the individual Texan to acquire, possess, transport, carry, transfer ownership and enjoy the right to lawful use of firearms for self preservation, for the defense of family and property and the common defense of the Republic and the individual liberties of the people. Visit: www.TSRA.com