PETA Accused of Oklahoma Spy Plot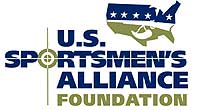 Oklahoma –-(Ammoland.com)- The animal rights group PETA may be stepping into some hot water in the Sooner state.
The director of an Oklahoma animal park claims to have evidence that PETA used a former employee as a spy in order to give the park a black eye.
Joe Schreibvogel, the director of G.W. Exotic Animal Park, indicated he has a taped confession that proves PETA paid the employee to essentially act as a spy.
Schreibvogel says the employee used an external hard drive to copy files from the park's main computer and that he used a camera to take pictures that might be embarrassing. That camera was allegedly purchased for the employee by PETA.
The County Sheriff's office is currently investigating the claims and whether any laws related to downloading of information were violated. As of press time, no arrests have been made or charges filed.
In quotes to the media, Schreibvogel states, "If they make it look like they're rescuing our animals then more money goes to PETA."
He also maintains that the park has received high marks over the last few years with all required state and federal inspections.

About:
The U.S. Sportsmen's Alliance is a national association of sportsmen and sportsmen's organizations that protects the rights of hunters, anglers and trappers in the courts, legislatures, at the ballot, in Congress and through public education programs. Visit www.ussportsmen.org.