Right Of Citizens To Discharge Air Guns In Homes Bill Passes Committee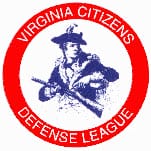 Covington VA –-(Ammoland.com)- Today, Senator Reynolds's bill SB 757, which protects the right of citizens to discharge air guns in their homes and on their private property as long as care is taken to keep the projectiles on their property, passed by a 9 to 6 vote out of the Senate Local Government committee!
Voting pro-gun: Senators Lucas, Quayle, Martin, Hanger, Reynolds, Ruff, Obenshain, Smith, Stanley

Voting anti-gun:

Marsh, Ticer, Puller, Herring, Locke, Marsden
Remember that elections have consequences and elections are coming in November.
I spoke for the bill pointing out that in Fairfax County, and in some other localities, a person can't shoot a BB gun in THEIR OWN HOME.
The Fairfax County lobbyist spoke against the bill, saying that I was wrong and that Fairfax does not enforce that for someone in their home.
Sorry, but it's on the books and can be enforced if an officer so chooses.
The committee didn't buy the anti-gun arguments and the bill now heads to the Floor for a vote in around 3 days.
Delegate Albo's bill HB 1422, which allows a person who has a creditor processes against him to keep one firearm valued at no more than $3,000, passed out of subcommittee with amendments. It now heads to the full committee. I do not yet know what those amendments are.
Wednesday, 1/26/2011, Delegate Pogge's bill HB 2380, which provides certain civil immunities to employers who do not prohibit their employees from storing firearms in their vehicles at work – thus protecting the employee as he or she drives to and from work, will be heard in the House Courts of Justice Civil subcommittee #2 1/2 hour after the House adjourns.
Also, Delegate Cleveland's HB 2511, his second Castle Doctrine Bill (which was introduced last last week), will be heard by the subcommittee.
HB 2511 provides civil protections if a person who defended himself in or around his dwelling was investigated by the police and no charges were filed or if the person was charged, but acquitted. VCDL Supports this bill.
About:
Virginia Citizens Defense League, Inc. (VCDL). VCDL is an all-volunteer, non-partisan grassroots organization dedicated to defending the human rights of all Virginians. The Right to Keep and Bear Arms is a fundamental human right. Visit: www.vcdl.org