Record-Setting SHOT Show Signals Good Year Ahead for Hunting & Shooting Industry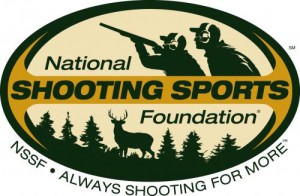 LAS VEGAS –-(Ammoland.com)- Back in 1979 before the first SHOT Show, organizers worried that industry professionals might not show up for the fledgling event, a story recounted in the just-released National Shooting Sports Foundation 50th Anniversary history publication.
Organizers needn't have worried then, or now, about the vitality of the SHOT Show.
The 2011 Shooting, Hunting and Outdoor Trade (SHOT) Show soared above expectations by setting records for buyer attendance at 31,769 and media attendance at 2,074.
Overall attendance of 57,390, comprising buyers, exhibitors, media and guests, ranked the show as the third largest ever behind the 2008 and 2010 events. In this sluggish economy, the SHOT Show demonstrates the resilience of one of America's oldest industries and the popularity of its products.
"The importance of the SHOT Show to the firearms industry cannot be underestimated," said Steve Sanetti, president and CEO of NSSF, which owns the trade show.

"The SHOT Show is simply the must-attend business event for all segments of our industry. Based on what we're hearing, industry has every reason to think that 2011 shows promise of being another strong year."
Filling the Sands Expo and Convention Center to capacity with 1,600 exhibiting companies covering 630,000 net square feet with their booths, SHOT Show brings together all facets of the $4 billion industry. Many companies use SHOT Show, the largest trade show of its kind in the world, to announce new products and services. Buyers and media members are able to handle and discuss products that include firearms, ammunition, outdoor and tactical clothing, optics, knives, related accessories and law enforcement equipment.
A number of changes were made to exhibition halls to make navigating the huge show easier, including widened aisles, better signage and a new escalator. Those changes received widespread positive responses.
"There was much better traffic flow," said exhibitor George Trulock, whose choke tube company booth was set up on the lower floor. "The changes that were made worked."
Comments from exhibitors and buyers confirmed that the 33rd SHOT Show was a success.
Bob Morrison, president and CEO of Taurus, captured the mood with his comments in a local television interview: "We are having terrific growth right in the middle of this recession, and I'm delighted to be in this business."
Other industry professionals were just as upbeat about both the show and their prospects for the year.
Lea L. Ramthun of Beretta said, "Busy is the word. Dealers are excited about our new products. We've seen a lot of smiling, happy faces."
Paul Pluff of Smith & Wesson said, "The show has been an extremely positive event, very busy—almost busier than I have ever seen it. We anticipate a great year due to a very successful SHOT Show."
Samuel Glen of Weather Stone Ltd. said, "I'm the guy who puts the guns in the movie stars' hands. I have to see what's new, and this SHOT Show has been really great for that. Everything has been really smooth and set up so that it has been easy to get my work done."

Laurie Aronson, president and CEO of Lipsey's, a distributor, said, "Lipsey's is going full speed at this show. We've heard nothing but positive comments from retailers who are telling us they are busy."

Randall Pence, of Sturm, Ruger, said, "Traffic in our booth has been super. Our Scout rifle has been of big interest, and our LC9 pistol has been the hit of our booth. We're sensing a very positive attitude from everyone."

Chris Schwarzkopf of ArmaLite Inc., said, "New products are the retailers' main focus. We've seen a lot more traffic in our booth than we expected, and we added some excitement in our booth with a simulator made by Cubic."

Blake Mecham of Browning said, "Foot traffic is up, attendance is great, we've had good buzz about our products and our 1911-22 was the hit of the show for us. This SHOT Show has put us in a good position for the year."
Retailers like Ron Mengel of San Juan Shooting Range in Montrose, Colo., say that attending the SHOT Show is a must. "I come to the show to stay current, to see people in industry and to get ideas about new ways to retail. We live in an out-of-the-way area, so finding these quality products can be a challenge."

Internet-based retailer John Riddle of Outdoor Elements added, "Companies are really evolving and thinking outside the box, which is tremendous to keep the sport going. It's enjoyable to see the innovations that are out there."
More than 100 countries were represented at the show. Steve Collings of New Zealand-based Steve's Wholesale said, "We import a lot of ammunition and gunpowder, so it's very important to come and talk to my suppliers, to find new products, to get updates, to get a heads up on a change in metal prices. It's absolutely essential to be here."
Retailers do more than purchase products for their stores at the show. They improve their business skills at SHOT Show University, which was sold out, and at seminars where representatives from the Bureau of Alcohol, Tobacco, Firearms and Explosives review regulations that apply to federally licensed retailers. For the second year, law enforcement professionals were provided with their own series of educational seminars.
With media at an all-time high, a larger press room, including a new working press area, was widely praised. Media also turned out in force at Media Day prior to the show, where they could test new models of firearms and other products.
Highlights from the show included . . .
Some 2,000 industry guests attended the NSSF State of the Industry Dinner sponsored by the Outdoor Channel at which NSSF reviewed its accomplishments over the past year. Comedian Jeff Foxworthy provided entertainment.
NSSF announced its 50th anniversary celebration and publication of "The National Shooting Sports Foundation: A History 1961 to 2011, 50 Years of Promoting, Protecting and Preserving Hunting and the Shooting Sports by NSSF, the Firearms Industry's Trade Association." An accompanying film, which will soon be available online, was shown at the NSSF State of the Industry Dinner.
Doug Painter, NSSF's longest-serving employee and former president and CEO, who will retire this spring after 37 years with the Foundation, was honored for his service to the industry and the organization.
Bob Behn, 41-year industry veteran and former Marlin president and CEO, was presented the NSSF-Ken Sedlecky Achievement Award.
Michael Bane, television host, blogger and author, received the Professional Outdoor Media Association-NSSF Grits Gresham Shooting Sports Communicator Award.
The NSSF Retailer of the Year Award was given to Sportsman's Warehouse in Rocklin, California.
The 2012 edition of the SHOT Show will be January 17-20 at the Sands Expo and Convention Center in Las Vegas.
For coverage of the show visit www.shotshow.org.
About NSSF
The National Shooting Sports Foundation is the trade association for the firearms industry. Its mission is to promote, protect and preserve hunting and the shooting sports. Formed in 1961, NSSF has a membership of more than 6,000 manufacturers, distributors, firearms retailers, shooting ranges, sportsmen's organizations and publishers. For more information, log on to www.nssf.org.
NSSF celebrates its 50th anniversary in 2011. Learn about the Foundation's history here.