Smith & Wesson M&P15-22 Tactical Rifle & Model 442 Revolver Named 'Best in Class' By Gun Tests Magazine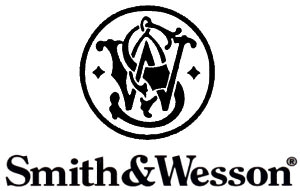 SPRINGFIELD, Mass.--(Ammoland.com)- Smith & Wesson Corp., the legendary 159-year old firearms maker, announced today that the company has received two "Best in Class" awards by Gun Tests Magazine.
As part of the annual awards selection, the Smith & Wesson M&P15-22 was named "Best in Class" Rifle for 2010 while the Smith & Wesson Model 442 received the "Best in Class" Revolver designation.
At the conclusion of each year, Gun Tests Magazine surveys the work of its testing staff to review those firearms endorsed by the magazine's testers. The "best in" selections are a mixture of the original Gun Tests evaluations and other information the editorial staff compiles throughout the year. For 2010, the Smith & Wesson M&P15-22 and the Smith & Wesson Model 442 join an elite group of products that have received the award including last year's "Best in Class" Pistol, the Smith & Wesson M&P9.
"All the Best guns are A or A+ choices," said Gun Tests Publisher Timothy H. Cole, referring to the magazine's report card scoring system, which ranks guns from A+ to a failing grade of F.
Cole added that only about 20 percent of all guns tested by the magazine get a "buy it" grade of A or B.
During the magazine's evaluation of the M&P15-22, which was originally covered in the February 2010 issue, the test team was highly complimentary about the design and function of the dedicated .22 LR platform. The evaluators cited that not only did the tactical rifle break down like its centerfire brethren but that the M&P15-22 was also ideal for both small and novice shooters due to its adjustable stock and lightweight polymer upper and lower receiver.
Todd Woodard, Gun Test Editor, said, "What we liked best about this carbine was that it offered a cheap day of shooting with a rimfire rifle as close to an AR-15 as we could get." Woodard also added that from 25 yards, the accuracy of the M&P15-22 equaled competitive firearms.
The Smith & Wesson Model 442 Centennial also received high marks from evaluators. In the September 2010 issue of Gun Tests, the Smith & Wesson revolver was used during a three-way head-to-head matchup of .38 Special snubnose revolvers.
Ray Ordorica, Gun Test's Senior Technical Editor, conducted the test and praised the wheel gun by saying, "This mostly matte-black revolver had hard-rubber grips with a finger groove that most of us liked. The grip was comfortable in the hand, and although we could get only two fingers onto it securely, we had no trouble controlling the gun." Ordorica later added that the Model 442 had the best double-action trigger for precise shooting.
"On behalf of Smith & Wesson and all of our employees, I would like to extend our appreciation to Gun Tests Magazine for these two prominent awards," said James Debney, President of the Firearms Division for Smith & Wesson.

"To win in one category is quite an accomplishment, but to have two products acknowledged by Gun Tests' credited staff speaks volumes about our diverse portfollio of products and to the high-degree of quality to which we hold each firearm."
About Smith & Wesson
Smith & Wesson Holding Corporation (SWHC) is a U.S.-based, global provider of products and services for safety, security, protection and sport. The company designs and constructs facility perimeter security solutions for military and commercial applications, and delivers a broad portfolio of firearms and related training to the military, law enforcement and sports markets. SWHC companies include Smith & Wesson Corp., the globally recognized manufacturer of quality firearms; Universal Safety Response, a full-service perimeter security integrator, barrier manufacturer and installer; and Thompson/Center Arms Company, Inc., a premier designer and manufacturer of premium hunting firearms. SWHC facilities are located in Massachusetts, Maine, New Hampshire, and Tennessee. For more information on Smith & Wesson and its companies, call (800) 331-0852 or log on to www.smith-wesson.com; www.usrgrab.com; or www.tcarms.com.