Stoeger Cougar Compact Semi-Auto Pistol – Concealed Carry Ready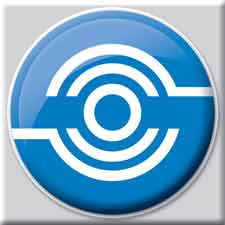 ACCOKEEK, MD –-(Ammoland.com)- Stoeger Industries is pleased to announce that the Cougar-series of double-action, semi-auto pistols now includes a compact model ideal for concealed carry situations.
Carrying 13 rounds in its double stack magazine, this lightweight Cougar packs a punch and gives you the confidence and fire-power of a full-size handgun.
Cougar pistols feature a rotating barrel that locks with the slide, meaning extra strength, and because it stays on the same plane for each shot, greater accuracy is achieved. The barrels are cold hammer-forged and the bores are hard chrome-lined for exceptional durability, which promotes longer barrel life.
Additional features include rounded-edges for snag-free drawing; ambidextrous safety, and combat-style trigger guard.
The three-dot high visibility sights offer quick and positive target acquisition. External surfaces are protected with the exclusive battle-proven Bruniton non-reflective finish – the same durable finish found on the sidearm used by the U.S. armed forces.
Whether you are going to the range or carrying for personal protection, the Cougar Compact is a perfect choice at an affordable price.
"We've incorporated the finest technology and maintained proven semi-auto features, to make the Cougar series extremely reliable pistols," said Stephen McKelvain, Benelli's VP of Marketing & Communication.

"Accuracy and reliability recoil make the Cougars the ideal choice for target competition, or home defense at an extremely affordable price."
About:
Headquartered in Accokeek, MD, Benelli USA offers the largest selection of semi-automatic shotguns in the world, as well as a variety of fine products from Franchi, Stoeger, A. Uberti, and Stoeger Airguns. The company has built a solid reputation for producing high quality, durable products with their commitment to reliable function, efficient styling and mechanical precision. For more information visit the Benelli USA web site at www.benelliusa.com