Straw Purchase of Guns Leads to Prison Term for U.S. Citizen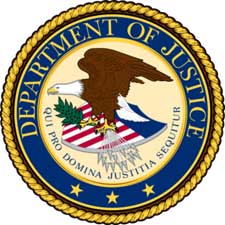 McALLEN, Texas –-(Ammoland.com)- A United States citizen, who had resided in Reynosa, Tamaulipas, Mexico, has been sentenced to 37 months in federal prison without parole for straw purchasing 13 firearms, United States Attorney José Angel Moreno announced today.
Jesus Quintanilla, 26, convicted of one count of purchasing firearms for others after pleading guilty in October 2010, was sentenced this morning by Chief United States District Judge Ricardo H. Hinojosa. Quintanilla has been in federal custody without bond since his July 2010 arrest and will remain in custody to serve his sentence.
The Bureau of Alcohol, Tobacco, Firearms and Explosives (ATF) investigation which lead to the charges against Quintanilla began after the ATF received reports that Quintanilla had purchased numerous highly trafficked firearms between July 8 and 16, 2010. After ATF agents saw Quintanilla's attempt to purchase an additional AK-47 type weapon (the attempted purchase was denied) agents approached Quintanilla. Quintanilla admitted to agents that he had previously purchased nine AK-47 type weapons and four pistols for another person who was reportedly associated with a Mexican drug cartel.
At today's sentencing hearing, Judge Hinojosa included enhancements for trafficking firearms and for using and possessing a firearm in connection another felony offense, specifically, the exportation of firearms in deciding upon the ultimate sentence handed down. Following the completion of the prison term the court has ordered Quintanilla to serve a three-year term of supervised release. As a convicted felon, Quintanilla will be prohibited by federal law from even possessing a firearm in the future.
Assistant United States Attorney Steven Schammel prosecuted the case.