Sunday Hunting Coalition Urges Support For Virginia Bill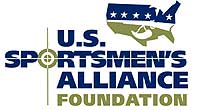 Columbus, OH –-(Ammoland.com)- Backed by the newly formed Sunday Hunting Coalition, a Virginia bill allowing hunting on Sundays has been scheduled for a hearing.
Senate Bill 850, introduced by Sen. Chap Peterson (D- Fairfax), would remove the state's longstanding ban on Sunday hunting.
The bill is scheduled for a hearing on Monday, January 31st at 9 a.m. in the Senate Agriculture, Conservation and Natural Resources Committee. Sportsmen are encouraged to call their state senator in support of SB 850.
Virginia is one of only 11 states that restricts or prohibits hunting on Sundays. Other states that restrict or prohibit hunting on Sundays include: Connecticut, Delaware, Maine, Maryland, Massachusetts, New Jersey, North Carolina, Pennsylvania, South Carolina, and West Virginia.
"Sunday hunting restrictions or bans limit hunter access and impede new hunter recruitment," said Rob Sexton, USSA Vice President for Government Affairs. "The U.S. Sportsmen's Alliance is proud to be working with a coalition of groups who share our same goal – removing these restrictions."
The Sunday Hunting Coalition is a multi-organization coalition of leading conservation, sportsmen's, and hunting groups committed to removing bans and restrictions on Sunday hunting. In addition to the U.S. Sportsmen's Alliance, members of the coalition include the National Shooting Sports Foundation, National Rifle Association, Congressional Sportsmen's Foundation, Archery Trade Association, Boone and Crockett Club, Cabela's, Delta Waterfowl, Mule Deer Foundation, National Assembly of Sportsmen's Caucuses, Pheasants Forever, Quail Forever, Rocky Mountain Elk Foundation, Safari Club International, and the Wildlife Management Institute.
Take Action! Virginia sportsmen should call their state senators and ask them to support SB 850. Tell them that there is no justification for the Sunday hunting ban and that removing the ban will increase hunter access, encourage new hunter participation and boost the economy.
To find your state senator's phone number and other contact information, use the USSA Legislative Action Center at www.ussportsmen.org/lac.
About:
The U.S. Sportsmen's Alliance is a national association of sportsmen and sportsmen's organizations that protects the rights of hunters, anglers and trappers in the courts, legislatures, at the ballot, in Congress and through public education programs. Visit www.ussportsmen.org.