Tennessee Wildlife Federation Names Board Chair & New Board Members
Dan Hammond to Serve as Chairman of the Board for the Tennessee Wildlife Federation
Phillip Crowe to Serve on TWF Board; Phillip Fulmer to Join Advisory Board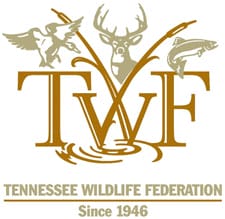 Nashville, TN –-(Ammoland.com)- The Tennessee Wildlife Federation (TWF) announced today that L. Daniel Hammond, a long-time TWF board member and benefactor, will serve as chairman of the organization's board of directors in 2011.
Hammond founded American Hometown Publishing in 2007, where he serves as chairman and chief executive officer.
"The Tennessee Wildlife Federation has a 65-year track record of success in protecting the interests of wildlife, habitat and those who care about them, and I have been honored to be a part of it for the last decade," Hammond says.

"In 2011, we look forward to the continued expansion of our award-winning programs in advocacy, education and stewardship."
Prior to forming AHP, Hammond was the founder and chairman, president and CEO of Franklin-based Publishing Group of America (PGA), where he oversaw the creation and launch of American Profile, the largest magazine launch in American history and now one of the largest publications in North America with more than 25 million readers each week.
Joining the TWF board of directors is Phillip Crowe, a nationally celebrated wildlife artist who has been a supporter of TWF's initiatives for decades. Crowe's work – which has raised millions of dollars for wildlife and habitat – has been featured on numerous state waterfowl stamps, on limited-edition prints for organizations such as Ducks Unlimited and the National Wild Turkey Federation, and on two of the Tennessee Wildlife Federation's state license plate designs.
Former University of Tennessee Head Football Coach Phillip Fulmer, who currently serves as a volunteer spokesman for TWF, has joined the organization's advisory board. Fulmer will be a statewide ambassador for the Federation, helping to promote TWF's mission by building awareness among key constituencies.
Founded in 1946, the Tennessee Wildlife Federation's mission is to champion the conservation, sound management and enjoyment of Tennessee's wildlife and natural resources for current and future generations through stewardship, advocacy and education. TWF's programs include Great Outdoors University, which coordinates outdoor experiences for more than 1,500 underserved youth in Memphis and Nashville each year; the Tennessee Scholastic Clay Target Program, with 95 teams and 2,200 student-athletes across Tennessee; and Hunters for the Hungry, which provides more than 400,000 meals to Tennesseans in need annually.
Over the years, TWF has helped establish the wildlife management model in Tennessee and the agency that implements it, and the organization has been instrumental in the restoration of wildlife species like the bald eagle, Eastern wild turkey, elk and white-tailed deer in this state. In 2010, TWF led the effort to amend the state constitution to include a personal right to hunt and fish, which passed by an historic 90 percent margin of the votes cast in the gubernatorial election.
"All three of these men have contributed significant time, effort and resources to wildlife through their work with the Federation," says Mike Butler, TWF's chief executive officer. "Their continued support will facilitate our growth and multiply our impact, and we're lucky to have them on our team."
About:
The Purpose of the Tennessee Wildlife Federation is to champion the conservation, sound management and enjoyment of Tennessee's wildlife and natural resources for current and future generations through stewardship, advocacy and education. Visit: www.tnwf.org