Texas State Rifle Association Welcomes Steve Hall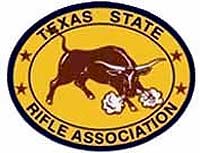 Houston, Tx –-(Ammoland.com)- Welcome to Steve Hall!
TSRA's new executive director comes  onboard today!
Long-time TSRA friend, Steve Hall, left Texas Parks and Wildlife to lead the Texas State Rifle Association, the next step in growth and development.
TSRA is the largest of the NRA state affiliates and definitely the most active and productive but we need visionary leadership to take the next step.
Hail, to the new boss!
The 82nd Session of the Texas Legislature gavels into session next Tuesday, January 11th. TSRA will be there that day and every day until it ends in May. We're not drive-by lobbyists.
Keep your membership current and give what you can to the association that works to enhance and protect your gun rights in Texas.
Keep the Faith.
Sincerely, Alice Tripp
Texas State Rifle Association
About:
The Mission of the Texas State Rifle Association is to protect and defend the inalienable rights of the individual Texan to acquire, possess, transport, carry, transfer ownership and enjoy the right to lawful use of firearms for self preservation, for the defense of family and property and the common defense of the Republic and the individual liberties of the people. Visit: www.TSRA.com