Veterans Heritage Firearms Act, HR420, Introduced by Reps. Rehberg & Boswell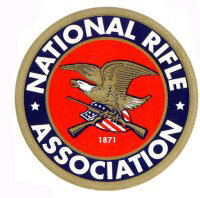 FAIRFAX, Va. –-(Ammoland.com)- This week, U.S. Representatives Denny Rehberg (R-MT) and Leonard Boswell (D-IA) introduced H.R. 420 — the "Veterans' Heritage Firearms Act."
The legislation would provide a limited amnesty period for veterans who served overseas before 1968. During the amnesty period, the veterans would be able to register war relic firearms without fear of prosecution.
This amnesty would also extend to a veteran's lawful heirs who inherit these firearms.
During WW II and the Korean War, many veterans acquired war relic firearms, which, at the time, was a lawful practice. Under current law, however, if these firearms are not registered in the National Firearms Registration and Transfer Record, the veteran or his heir may be convicted of illegal possession.
To read Rep. Rehberg's news release on the legislation, please click here.
About:
Established in 1871, the National Rifle Association is America's oldest civil rights and sportsmen's group. Four million members strong, NRA continues its mission to uphold Second Amendment rights and to advocate enforcement of existing laws against violent offenders to reduce crime. The Association remains the nation's leader in firearm education and training for law-abiding gun owners, law enforcement and the military. Visit: www.nra.org